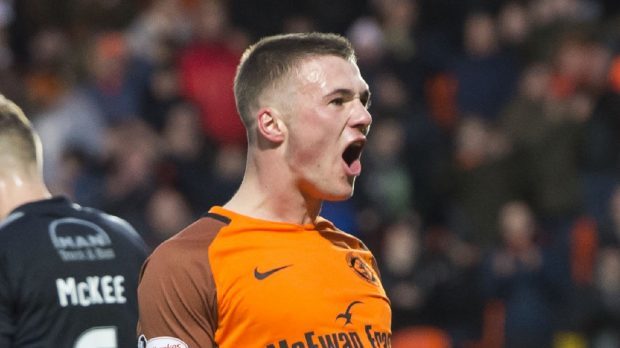 Dundee United manager Csaba Laszlo is relieved that defender Jamie Robson didn't sustain a serious injury in Saturday's abandoned clash with Queen of the South.
The Tannadice boss wasn't happy with a challenge by Queens' centre-back Darren Brownlie that he feared could have been a leg-breaker.
Robson and the rest of the United squad have, however, emerged unscathed from their 45-minute run out on a treacherous Palmerston pitch.
Laszlo reflected: "To be honest, I know how the game here is in Scotland and sometimes you have fouls you don't expect.
"But this was, for me, more than a foul.
"Jamie didn't expect it and if you don't expect it you can even break a leg.
"I like it if you play hard but the fairness must also be there.
"The most positive thing from this game is Jamie didn't get a very bad injury after this tackle."
Robson has been linked with a move to England and Southampton are one of the clubs tracking his progress.