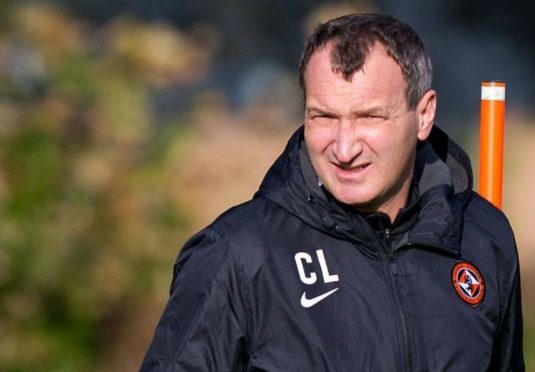 Dundee United boss Csaba Laszlo has shot down the suggestion that his team would be better off losing than winning at Pittodrie.
Former Tannadice striker Billy Dodds claimed earlier this week that defeat to Aberdeen in the William Hill Scottish Cup fourth round tie on Sunday would actually help the Tangerines in the long run.
His argument was that a cup exit would enable the United players to put all they had into trying to get promotion back to the Scottish Premiership, a place Dodds thinks they belong.
The former Scotland, Rangers, Dundee and Dons frontman didn't expect Laszlo to agree with him and he wasn't left disappointed.
The United gaffer said: "People are telling me that it is better to lose? I don't like to lose!
"I think a little bit differently.
"People are maybe telling me that I am crazy.
"I am crazy. If I am not crazy then I don't come to Dundee United – I take a different job!" he said, very much tongue in cheek.
"If you want to be different then you must be crazy.
"So I think in a different way.
"I think that if we win against Aberdeen then this can give us wings without the Redbulls! It would lift the spirit.
"You can say that you should be concentrating on only one thing but success in the cup would also give us a financial boost.
"We would maybe then be able to bring in some players who are free agents, for example. So that would be a positive.
"I know, 100%, that if we win a derby against a really good Aberdeen side that have been strong and confident – in the last three games they have scored 10 goals – we might even get some fans back at Dundee United.
"I think we would have a lot of happy people around, saying: 'Oh yes, we showed them.'
"The reality is that Aberdeen are the favourites.
"There is a gap between them and us. They play in the Premier while we are in the Championship. They are in the second position in their league and we are in second in ours.
"There is the gap, too, financially but this is a good possibility to fight back a little bit and make positive headlines."
Things haven't exactly been quiet at Tannadice, with Stephen Thompson announcing he will step down as chairman at the end of the season and some horrific results on the park.
However, Laszlo stressed his own commitment to the cause and the need for the club to unite.
He said: "I want to do everything possible for Dundee United.
"I have said today, yesterday and I will say also tomorrow that I am fully committed to United.
"I know the problems we have and I know that we have to fix a lot of things.
"Now we have to be really focused. All of us at the club, including me and the staff, have to understand that we are Dundee United and we must be all together.
"We are going into the cup game and we are being asked: 'What is the best you can do against Aberdeen?' I say: 'Just win!'
"If we can do that we would right a lot of wrongs.
"I don't want to open up a new problem by losing.
"So we have had a meeting and the players were told that we must be more focused and stronger in our job.
"Everybody has to think about their future.
"Every single person should be asking themselves: 'What is happening in May?'
"Will you be doing what you want to do?
"For this reason the most positive message is that football is not just a game, it is more than that.
"Football is about business, too, and that means your future, money and everything that you can imagine.
"In a country like Scotland, football means everything and it's not just a game."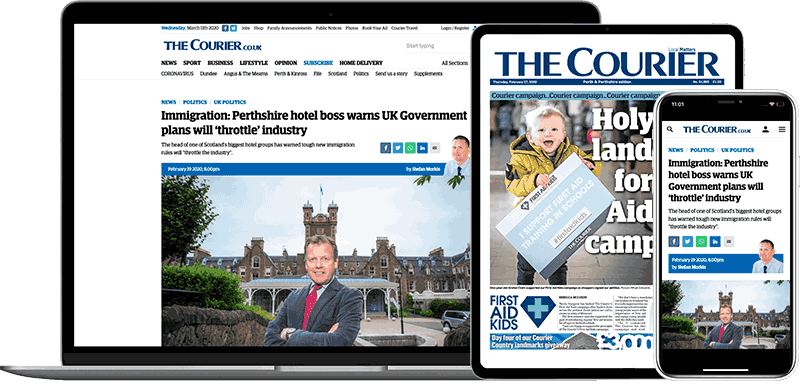 Help support quality local journalism … become a digital subscriber to The Courier
For as little as £5.99 a month you can access all of our content, including Premium articles.
Subscribe