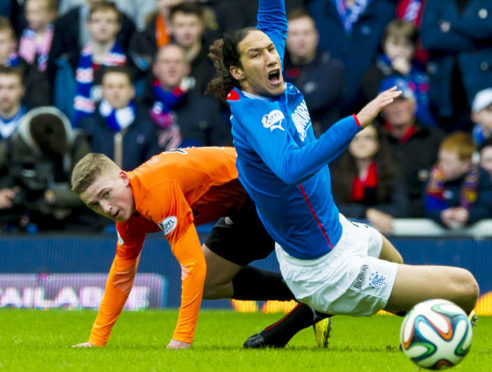 Paul Sturrock's first act as chief scout has been to recommend Dundee United take a look at former Rangers defender Bilel Mohsni.
The 30-year-old is currently without a club and is training with Csaba Laszlo's squad.
The centre-back, a former Tunisian international, is best known in Scottish football for being given a seven-match ban for a post-match brawl after Rangers' play-off defeat to Motherwell in 2015.
Before then he played for Sturrock at Southend.
Mohsni has been a football nomad since departing Ibrox and it is by no means certain that Laszlo will give him a deal through to the end of the season given his lack of competitive football.