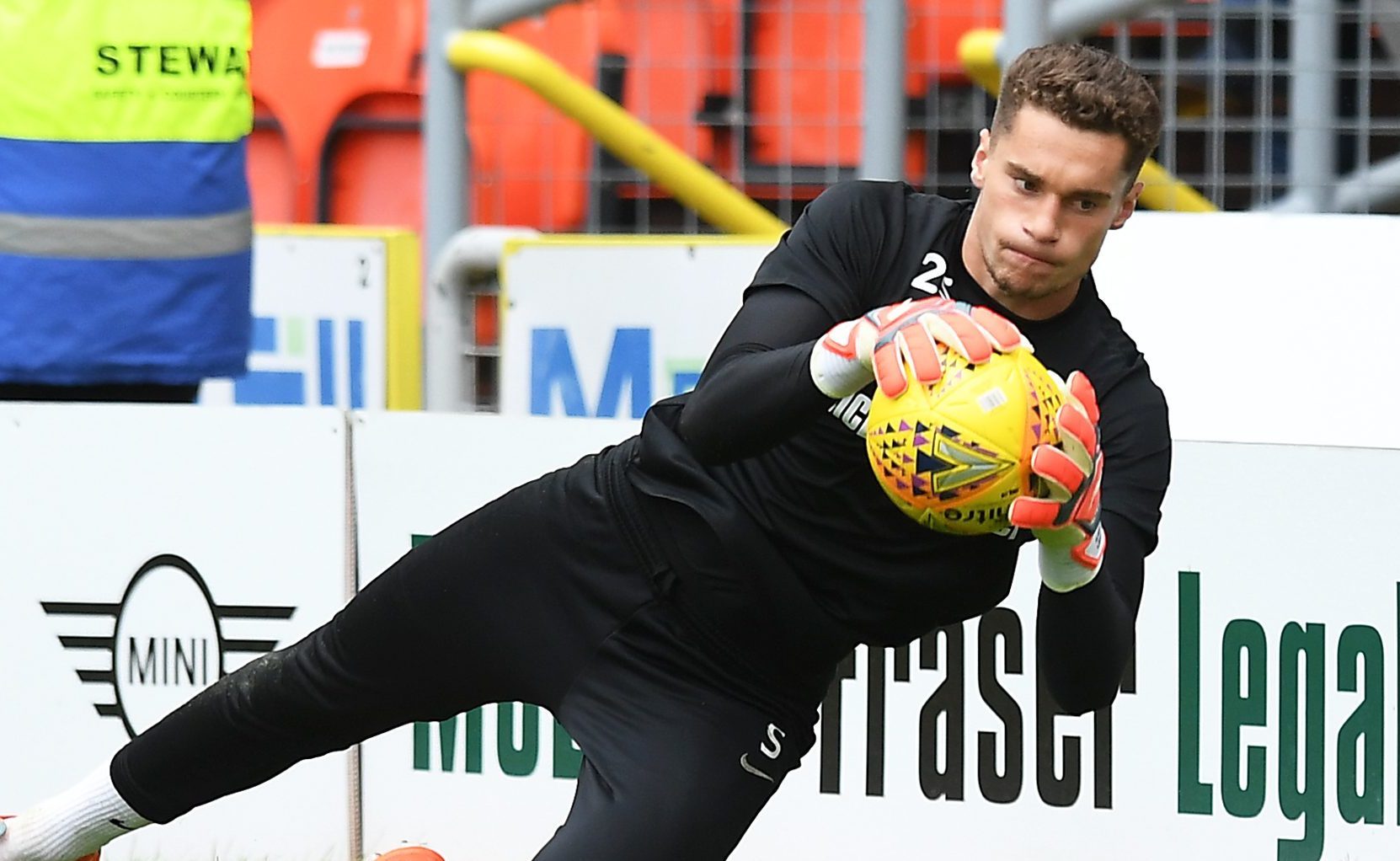 Dundee United's Harry Lewis has thanked the club's fans for sticking by the team this season despite the players making it "tough" for them to do so.
The 20-year-old keeper was recalled to the starting line-up on Saturday at Tannadice against Dunfermline after missing the midweek defeat to Queen of the South.
He was unable to prevent the Pars taking the lead through Nicky Clark before Scott McDonald equalised for the home side.
There was plenty of honest endeavour on show by Csaba Laszlo's men but they and Dunfermline ultimately had to settle for a draw.
However, on-loan Southampton stopper Lewis is determined the team will return to winning ways against Inverness in the Highlands tomorrow night.
He said: "It must be tough supporting Dundee United as we haven't always played the way we should do to make the fans happy.
"But I don't think they realise how much of a difference it does make to us when you can hear them chanting and clapping especially for me with this being my first season where I have been playing first team every week.
"The fans do have a big impact. You can feel anxiety in the crowd but you can also feel when the fans really push you on.
"It is full credit to them that they have stuck by us through some difficult times.
"At Tannadice the pressure is all on us as we should win every single game but we haven't been doing that lately so there will maybe not be so much pressure on us going to Inverness.
"We all realise the importance of getting a result on Tuesday night."
Meanwhile, United boss Laszlo insisted he is still very much in charge despite last week's appointment of club legend Paul Sturrock to his coaching team.
He said: "I am the manager and at the moment Paul Sturrock is the scout for the club.
"Paul Sturrock is a friend for me and he is someone who understands football.
"Who had the responsibility to put the team together and pick the team? It is Csaba Laszlo.
"If you accept or not, this is your problem."
He added: "We accept Paul and I can talk to him, use him . . . he is not here to take the training, just to advise.
"I can talk to Paul Sturrock, I can use Paul. It is clear and honest, there is nothing to hide.
"I just want to tell you that I am not scared that somebody has come in. I am pleased to bring people in."