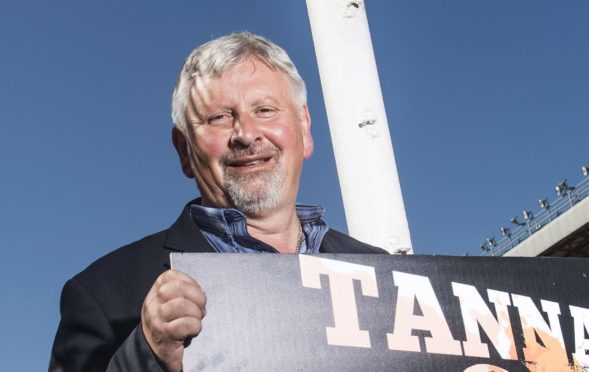 Dundee United legend Paul Sturrock has total sympathy with the fans who have had to watch their team toil in the Championship.
Luggy may be one of the club's greatest-ever players and a former manager but he also considers himself to be a supporter.
Brought to Tannadice as an adviser to manager Csaba Laszlo, Sturrock is now part of the efforts to somehow reverse the Tangerines' decline.
The pressure is on United again today as they head to Greenock to face Morton just days after a morale-sapping 1-0 loss up at Inverness.
Victory for the third-placed hosts will see them move four points clear of United, who would also be vulnerable to attack from below.
Sturrock will be at Cappielow to offer his advice and his involvement is evidence that he is just as desperate as the fanbase to see light at the end of what has been a very long and dark tunnel.
He said: "At this minute in time, we are fourth in the Championship and that's from being potentially a top-four team in the Premier League for God knows how long.
"So I can appreciate, because I'm a fan myself, that people are not happy.
"Everybody at the football club appreciates that.
"No manager or chairman goes out not to win a football game or not to make sure his football club is not going in the right direction.
"The pressure is on the team because we've got an exasperated fanbase because of the position we are in the league.
"It's hard work at this moment in time.
"I hope that my recruitment drive over the summer months – and that's what I'm really here for – will benefit the football club.
"Hopefully, whatever happens to the end of the season it will be a stronger team whatever league we're in next season."
Sturrock's mention of the recruitment drive is significant because he sees failure in that area as being at the heart of United's woes.
"I do feel that recruitment has been one of the key reasons why things have worked out not how we would have liked it," he said.
"A manager turns up at a club with a long injury list, poor recruitment before him and all of a sudden he has to win football games at the same time as revamping his squad.
"Then in comes another one with his ideas, changes everything and has to deal with injuries and revamp the squad.
"I actually took over Sheffield Wednesday at a time when they had been through the same scenario.
"They had had three or four managers, signed the world and it just needed a bit of luck to get into the play-offs, which we did.
"We won our semi-final, got to the final and were 2-1 down with nine minutes to go. We scored to go into extra-time and won it.
"You can also look at Hibs.
"Everybody is saying: 'Oh Dundee United are a disgrace'. However, Hibs took three years to get out of this league and struggled in the third year as well.
"So it's not an easy league."
Like Laszlo, Sturrock insists nothing more should be read into his arrival than the official line, which is that he is there is an advisory capacity.
He said: "I have took a training session the other day and that was very nice.
"I think it's about freshness and the manager said to me: 'Do this and do that.'
"I had a wee window of 20 minutes and really enjoyed it.
"However, that's just what it was.
"I first met him (Laszlo) to help out with the scouting.
"It didn't take a rocket scientist to understand that some of the teams in Scotland have benefited from going down to England and bringing players up.
"It's something that Dundee United hasn't really tapped into so I was happy to come up and talk to the manager and chairman about doing that job.
"Also, I have watched the training quite regularly and seen a couple of games now.
"There are good players here but I think confidence is a huge thing in football.
"For example, I watched their reaction to losing the goal against Dunfermline last week at home and their body language showed people whose heads are down.
"I think we are a win away from being back on the rails and winning is the key to it all.
"It can be a dirty win as far as I'm concerned. We can be absolutely hopeless (against Morton) so long as we win."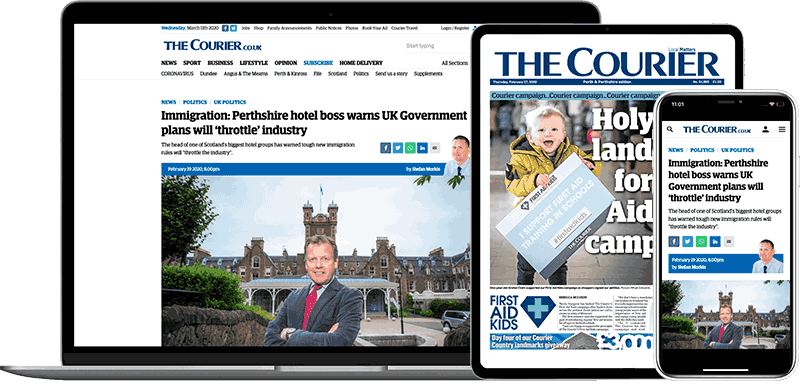 Help support quality local journalism … become a digital subscriber to The Courier
For as little as £5.99 a month you can access all of our content, including Premium articles.
Subscribe