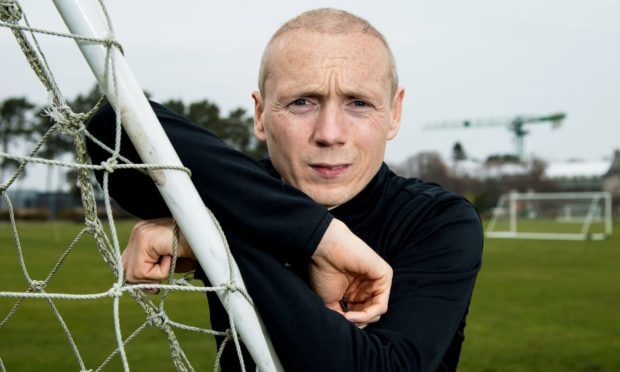 Dundee United captain Willo Flood is desperate to restore some pride in the club and spoil St Mirren's party plans at the same time.
The Tangerines face the potentially excruciating experience of the Buddies clinching what many thought would be their Championship title at Tannadice tonight.
The pre-season promotion favourites have instead endured the season from hell, with the 3-2 loss at Dumbarton just the latest in a long line of poor results that have left them in a battle to even make the play-offs.
Flood would love United to go out and beat the Paisley men tonight, not just to spoil the visitors' night but also to prove that he and his teammates still have something about them.
He said "We need to get a bit of pride back into the club.
"We have let ourselves down.
"We thought we were going to go on a little run but then we shot ourselves in the foot by giving away terrible goals against Dumbarton at the weekend.
"We need to be better in both boxes to have any chance of going up.
"There have been a few false dawns when you have though we were ready to kick on and the lads were feeling good amongst themselves but we keep shooting ourselves in the foot.
"It's got to stop and it's got to stop in this game.
"It is hard to think that we were neck-and-neck with St Mirren at one stage.
"People thought this Dundee United side had a bit about them and we did at the time but we just let ourselves down.
"So the only way we can get a bit of pride back is by beating St Mirren and get into the play-offs and then see where it takes us."
Flood, like his manager Csaba Laszlo, believes getting into the play-offs will give the Tangerines a new lease of life.
The Irishman said: "For me, last season when we were in the play-offs it was like a wee bit of a mini league.
"The lads felt good about themselves and we were one penalty decision against Hamilton away from going up.
"We've still got quality in the changing-room and players who I think are better than they have been showing.
"I still believe we can do it even though a lot of people don't think we will.
"As captain of the club, I've got to tell them that we've got enough in this dressing-room to go and get the club back to where we belong."
Flood would also like to spare the United supporters the pain of watching opposition players celebrating a championship win at Tannadice.
He said: "The fans have been through the mill the last four years – it's not just this season.
"For me, there's a big split in the whole club and the only way to get things right is to get promotion.
"Hopefully, everything will come back together again.
"I wasn't part of the club when it got relegated a couple of years ago but I watched them a few times. They (the players) let the club down massively.
"The team last season probably lacked a bit of quality but I don't think they let the club down because they had enough grafters. They left everything on the pitch.
"I think this season we've got more ability and more about us but we've lacked something away from home especially."
Manager Laszlo is under pressure but he reiterated his determination see his own job through despite United's troubles.
"I am very committed to the club," he said.
"I think we have had so many punches this season but we are still here.
"I think it is not easy to handle every situation, for anybody.
"We expected some different results but you also have to be fair and Dumbarton are a team from our league and we take them seriously.
"Individual mistakes pushed the team down.
"I was also very satisfied with the way the team reacted because they came back in the second half and created a lot of chances.
"We made it 2-2 then, from nothing, we lost another very easy goal."
Asked if they can start again if or when they reach the play-offs, Laszlo added: "My answer is yes.
"We have to focus on getting into the play-offs and then, after that, it will become a different competition.
"There are five games for us to get in and then we will be in a new competition.
"What we don't have to accept is, in our home stadium, delivering the victory for St Mirren.
"We can do something about that so I am asking for pride from my team.
"I have told my players that they were favourites to win this league but somebody else will win it. They can still show they are good players."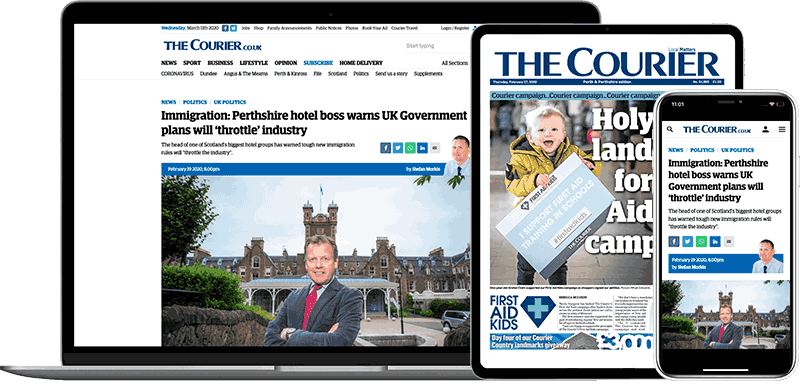 Help support quality local journalism … become a digital subscriber to The Courier
For as little as £5.99 a month you can access all of our content, including Premium articles.
Subscribe