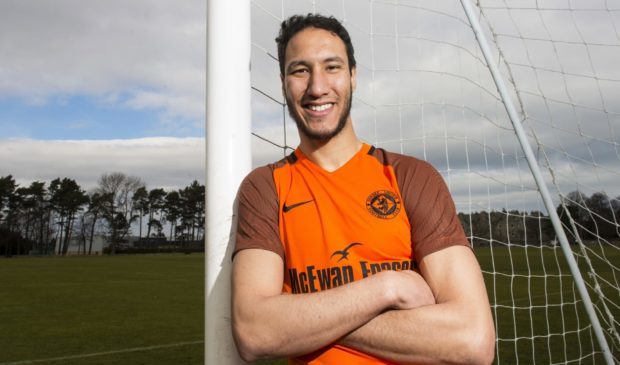 Former Dundee United defender Bilel Mohsni has hit out at the coach who robbed him of his World Cup dream.
The centre-back was left out of Tunisia's final 23-man squad for Rusia 2018, which gets underway tomorrow after getting his career back on track at Tannadice.
National coach Nabil Maaloul included the 30-year-old in his preliminary 29-man pool but then delivered the devastating news that he had missed the cut.
"It was my dream to be at the World Cup," said Mohsni.
"But I just knew I wasn't going to make it.
"It had nothing to do with football. I am the best defender in Tunisia – for sure.
"I played 14 games in two months for Dundee United but the coach said I wasn't ready.
"Yet, there was one guy who only played one first team game in a whole year and still got picked. That is injustice.
"Tell me – who is match-fit or not? Someone who has played a lot of competitive matches recently, or someone else who has just played once?
"After each training session with the national side, we played 11 versus 11 and I won most of those games. All of the players there knew I was the best defender there.
"They obviously couldn't speak out but knew I should have been in the 23-man squad at least."
Mohsni added: "The problem was the coach just didn't give me my chance. We had two friendly games – for one I was on the bench against Portugal and for the other I was in the stand against Turkey.
"He knew that if I got the chance he wouldn't be able to take me out of the team.
"I saw it with my own eyes. There were lots of funny things going on. I knew from the second week there, it wasn't going to happen.
"It's because I wasn't born in Tunisia and am not a fan of one of the big four clubs in the country.
"Those clubs have a lot of power in the national team. As for me, I did things another way and nobody helped me get to where I am now in my career.
"I played in the Championship in Scotland and lower leagues in England, so I was the only player in the lower divisions out with Tunisia who was in the 29-man squad."