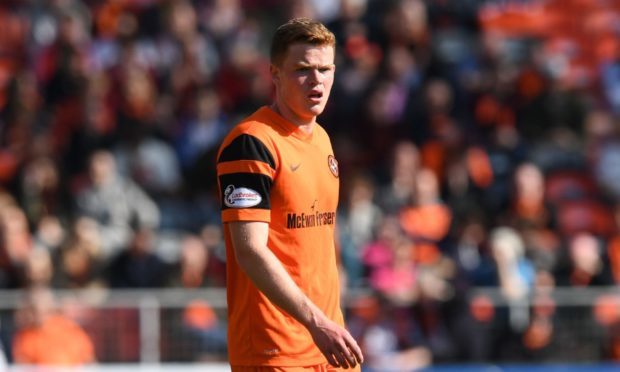 Scott Allardice is hoping to be at the centre of it all for Dundee United next season.
The 20-year-old local lad has come through the ranks at Tannadice as a midfielder but now feels he is better suited to central defence.
He played there for United in their pre-season victory over Brechin City on Tuesday night and would be happy to stay in the middle of the backline.
It was an accomplished display, albeit in a summer friendly, and he slotted in nicely alongside the more experienced new signing Frederic Frans.
Being a centre-back is not a new thing for Allardice, as he played that role for the Tangerines in the Irn-Bru Cup last season and while on loan at East Fife.
However, it is a big deal for any player to make such a significant decision about where he sees himself in the side.
Allardice was asked how he now views himself and replied: "I certainly think I am more of a centre-half now than a midfielder.
"When I went on loan to East Fife I played in the centre of the defence for a majority of the games.
"I also played in the Irn-Bru matches last season for United.
"I do enjoy it and the more I play the position the more experience and knowledge I get.
"It is about learning the art of defending rather than just playing the ball out from the back.
"I would say I am getting more and more comfortable game by game.
"I hope I am giving the gaffer more food for thought in terms of the positions that I can play.
"I could definitely play there as well as midfield just in front of the backline.
"It is quite common to change positions and you saw that here with Stewart Murdoch, who played at the back after coming to the club as a midfielder.
"It is about adapting.
"It can only be good for me and my development as a player."
Allardice clearly loved lining up alongside Frans, who already looks like a definite first pick for manager Csaba Laszlo.
He said: "I enjoyed playing alongside Frederic.
"He is a big, friendly giant, who talks you through the game.
"He has a lot of experience and I'm looking forward to playing with him when the season starts, if I get my chance.
"I do want to play every week. I don't want to be here and sit on a bench or be in and out of the team.
"I want to be in the side every week – that's my aim.
"I am at an age now when I have played a few first-team games and familiarised myself with that level.
"This season, I really need to kick on and make a first-team spot my own."
Laszlo, meanwhile, urged Allardice to make the most of his summer opportunity.
The United boss said: "Scott is getting the chance at the moment and he has to use that chance.
"Last season he went out on loan and this season I have told him I will give him the chance in the pre-season games that he will make steps forward.
"He can play number six (in midfield), too, but I think he feels comfortable in the centre of defence because he is facing the game.
"He doesn't have to turn but generally I want his long balls and contribution with his passing to be more accurate.
"He wants to do too much and he has to play it more simple.
"It's not a problem because for a young guy he is doing well."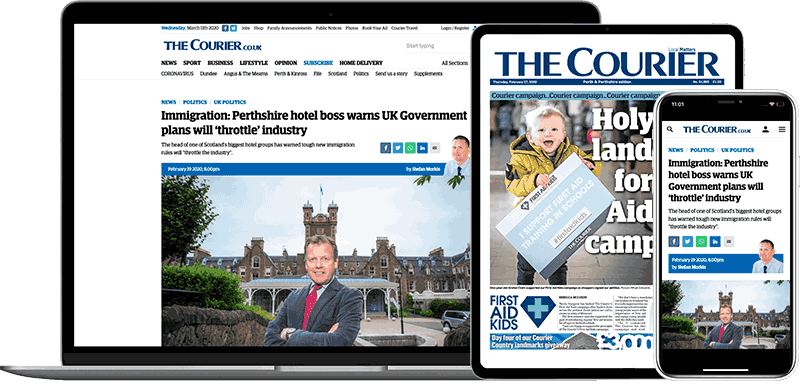 Help support quality local journalism … become a digital subscriber to The Courier
For as little as £5.99 a month you can access all of our content, including Premium articles.
Subscribe