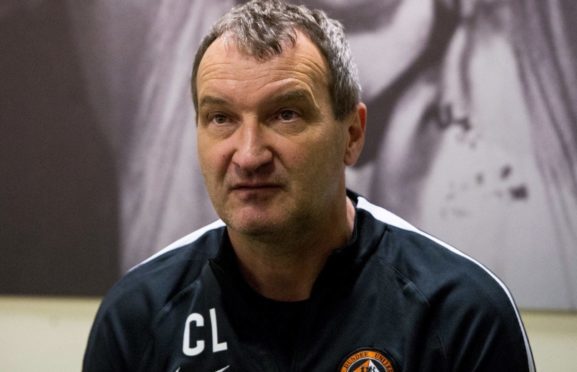 Dundee United manager Csaba Laszlo still has the unwavering support of chairman Mike Martin ahead of the big league kick-off.
The Tangerines failed to get out of their Betfred Cup group and lost penalty shootouts at Tannadice to both Arbroath and Alloa, leaving many fans fearing the start of the Championship campaign on Saturday.
However, Martin remains firm in his backing of Laszlo ahead of the curtain-raiser at home to in-form Dunfermline.
Asked if he was still right behind the Hungarian, the Tangerines chairman replied: "Absolutely. I said at the end of (last) season that Csaba was going to lead our campaign this year.
"We have worked with him over the last 11 weeks putting together his squad and his coaching staff, as well as putting in place the other elements of the infrastructure that he needs to execute his job properly.
"His target is to win the league.
"The league is our number one priority – there is no doubt about that."
Martin was asked if the cup "campaign" made him think twice about his pro-Laszlo stance. He responded: "No, it didn't."
So does the chairman feel any supporter who wants Laszlo out is being unfair on the manager?
"I do think so," said Martin, who has sanctioned 12 new signings so far.
"I think it's just a few weeks since we started the rebuilding process.
"After we played our last game of last season we set about, the very next day, rebuilding the squad for the coming season.
"Of course, you then hit various practical issues with managers, players and officials away on holiday so that you can't make the progress you hoped to.
"But we still set about our task very diligently and in a very structured way.
"We put together a group that met twice a week throughout that whole period. It was Csaba, Laurie (Ellis), Paul Sturrock, myself and (general manager) David Southern.
"They would come to us with their thoughts and ideas in terms of the squad and we discussed them and acted upon them when we thought it was right.
"We managed to bring to the club the vast majority of players that we targeted in the window."
He may be backing his manager but Martin was still unhappy with the Betfred Cup matches, which left United with only one win against Elgin City to their name.
He said: "We were very disappointed with the results, to be honest.
"Every competition and every match we go into, we want to win.
"Although it does come very early in the season with not much of a pre-season behind you, it is the same for all clubs.
"So we were not in a different position so far as that was concerned.
"I think the way in which things were different here was, however, the complete overhaul of the coaching and the playing staff.
So we had the added complication of gelling the team, basically, because of all the new arrivals.
"There was an awareness (that it could go wrong in the Betfred) but we hoped it wouldn't.
"We were confident going into every game.
"We looked at the starting line-ups and we thought we had a team capable of doing the job and we were disappointed with the outcome.
"But it didn't wholly surprise us in terms of the stage we were at in terms of rebuilding the squad."