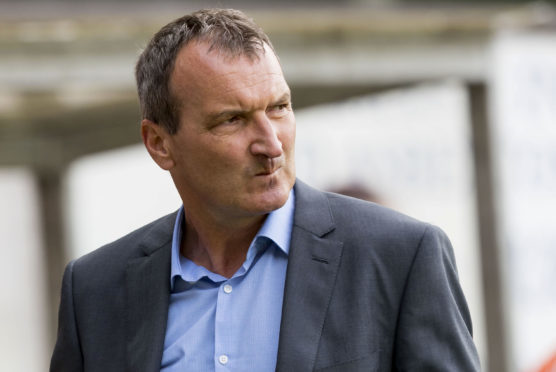 Dundee United boss Csaba Laszlo insists it will be a positive sign rather than a negative one if players leave before the transfer window shuts.
The deadline is Friday night and the Tangerines are still in the hunt for a central defender – Algerian Rachid Bouhenna continues to be linked – and a creative midfielder.
Room will have to be made to fit them in, though, so Laszlo is prepared to wave goodbye to some of his squad.
The Hungarian even likened the Tannadice club to a computer than must be updated on a regular basis.
He said: "If players leave this is good because this means we have good players who other clubs want and if it makes us happy we can allow this to happen.
"We need to be ready to bring in others also then because we also have injuries at the moment.
"We are always looking to strengthen the squad and I want players who are match ready.
"We have no interest in bringing in players who will be in the reserves or only there for the bench.
"Anyone who comes in must be able to help the team.
"You must always be ready, so we are actively looking for players, and much like a computer, teams always need an update.
"Likewise, if there is transfer business with players going out, we need to be ready with replacements so I have players in mind for that scenario also."