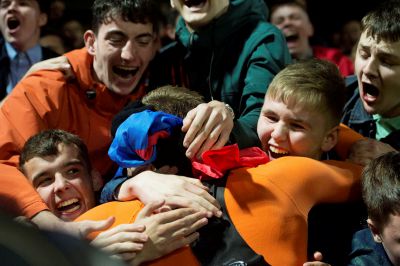 Even in an ill-conceived insult you could find a compliment to this rejuvenated Dundee United team.
As the dust was settling on what was the Tangerines' best result since they beat Hibs back on December 2, 2016, in came Ross County co-manager Stuart Kettlewell to deliver his post-match analysis.
The only thing that was missing was a hanky to dry his eyes.
He had just watched a resilient United team secure a superb 1-0 success that puts them smack-bang into the Championship title race and he wasn't happy.
Kettlewell claimed that the opposition players were falling down to win freekicks, although he didn't name any supposed culprits.
Then there was a reminder from him that County had won 5-1 at Tannadice – as if anyone at United would forget that one – and that his team had acted with "class" that day. The inference was, of course, that Robbie Neilson's side didn't do so at the Global Energy Stadium on Saturday.
Then came a bizarre statement that the Staggies would "store up" their resentment over the remainder of the season.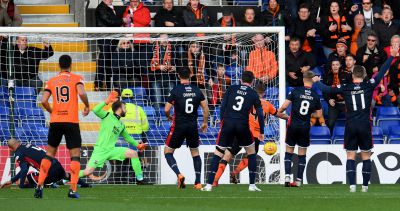 You were left with the impression that, deep down, Kettlewell was handing United a back-handed compliment and secretly wishing his team had been able to produce such a smart and determined display.
Kettlewell said: "We know how this drill works. I'll stand here and tell you we deserved to win it and Robbie will stand and say they deserved to win it.
"There is obviously a real frustration from our point of view. There is no way on God's earth we deserved to lose that game.
"Also, it compounds the fact when you see some of the antics that went on.
"Listen, that's part and parcel of football and we are obviously going to have to take it on the chin.
"They have done a number on us. They beat us but it was smash- and-grab in my opinion.
"Robbie will say otherwise but it's frustrating.
"I'm a football person and I like my football. So when you see people throw themselves on the ground continuously then that's not football to me.
"You know, that wee lack of class in terms of winning…
"We went down to Tannadice and won 5-1 earlier in the season. We round our players up, we take them into the dressing room and we continue with the rest of the season.
"So from our point of view we store that up, take it and we move on.
"It's just the whole thing. You have obviously seen it.
"I know it was a big win for them. It was a big win for us a while back.
"We won 5-1 and we have beaten them twice this season, obviously. We conduct ourselves with that little bit of class and that's what we pride ourselves on at this football club."
At this point, you honestly expected him to burst into tears.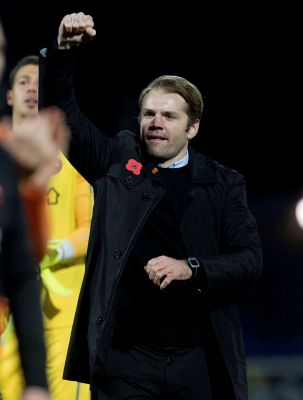 If there were any tears among the 901 United fans, however, they would have been ones of joy at seeing their team finally look like the serious promotion contenders they should be.
Neilson may not be an actual miracle worker but he is doing a decent impression of one at the moment.
Four wins and a draw from five games takes his points total to 13. That is two more than United achieved under Csaba Laszlo over eight league matches.
The crucial strike came from Paul Watson on 15 minutes, with the defender shooting home from close range after William Edjenguele had nodded down a Fraser Aird freekick.
They still sit in third place and are a point behind County and five adrift of leaders Ayr United, who visit Tannadice at the end of the month.
However, the momentum is with them and this has a different feel about it when compared to previous seasons.
Neilson was quick, though, to challenge his players to deal with the different test that Alloa will give them in their next game at home a week tomorrow.
The United boss said: "It's a massive three points for us.
"It is all about the result.
"I can't single anybody out and I knows it's an old cliche but they were all magnificent.
"The boys who came on were great too and even those who didn't come on came up with the group and were part of it.
"Everyone in that group is desperate for us to do well.
"When the referee blew his whistle and we had the three points everyone in the dugout was up on their feet celebrating.
"The fans were celebrating as well and now we have to carry all this through to our next game.
"These players have come a long way but there is still a long way to go.
"I have been here for five games and this was a big, big test for us.
"We have come through it really well but next Tuesday will be a big test too.
"We have a game against Alloa at home that will see us having to come down off a top-of-the table match and a big result.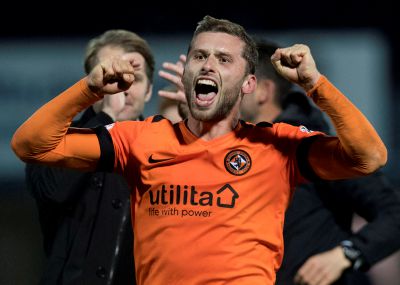 "We have to make sure we come back in and focus on that game.
"Can we do it every week? Can we do it against a team we are expected to beat at home? A part-time team, can we do it against them?
"That's the challenge now.
"After that we then have Ayr United so, yes, they have come through this but there are other tests to come."
Neilson, as is the norm now, expressed gratitude to the supporters who made the long journey north and who never shut up for the whole game.
He said: "The bond between the players and the fans is massive and I think it is something that has been missing for a while.
"Probably for the last few years they have still been coming in their numbers but leaving on a Saturday not satisfied or happy with the result.
"So it's important that when they make the journey up, which is a long way – on trains and buses for three hours – that they come away saying the players worked hard and got a result.
"I'm sure there will have been a few happy United fans travelling back down the road."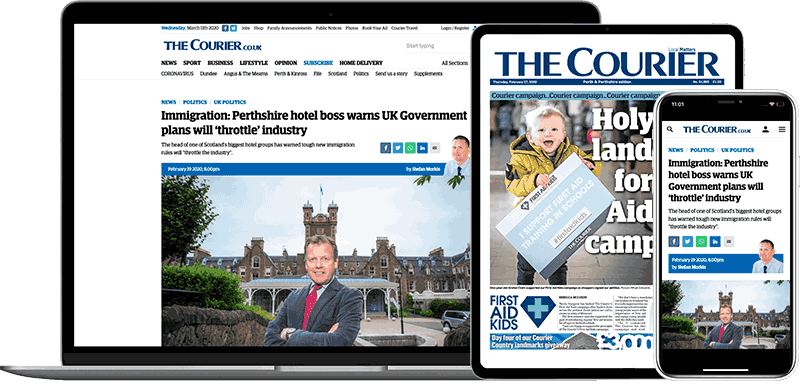 Help support quality local journalism … become a digital subscriber to The Courier
For as little as £5.99 a month you can access all of our content, including Premium articles.
Subscribe