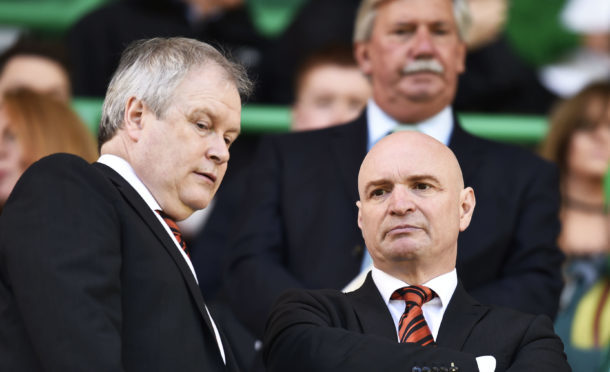 A possible American takeover at Dundee United has been doing the rounds since the previous Tannadice chairman made his numerous boomerang trips to Australia, where he claimed to be trying to buy Newcastle Jets.
Despite racking up the frequent flyer miles he never quite managed to tie that particular kangaroo down, and subsequently turned his attention to the USA.
Under Stephen Thompson's stewardship, several supposed attempts to interest investors stateside were rumoured. Nothing concrete ever happened.
Now the subject has again raised its head – a cynic might say, just in time for the Christmas half-season book sale, but fortunately I'm not a cynic.
It would make sense for the current owners to seek to bolster the club since they themselves lack the funds to make United truly competitive with the other big city outfits.
Running Dundee United on crowds of around five to six thousand and hoping to compete against Aberdeen, Hibernian, and Hearts, which should be the aim, but who all draw crowds of up to three times as much, may well be beyond the current custodians' bank balances unless they can entice fresh money.
Initially Thompson had the idea of United being part of an American group as a feeder club, in the way that Manchester City and Chelsea take stakes in other foreign clubs.
If there was ever any substance to the dream, it soon disappeared, but he strung the exercise along for a fair length of time until only the most gullible could give it credence.
There are many questions to be answered as this subject raises its head again.
Who are the possible investors? Why do they wish to invest? How much do they wish to invest? What do they expect to achieve? And is the previous chairman still involved?
---
>> Keep up to date with the latest news with The Courier newsletter
---
All of these are questions need to be answered.
More fretful fans may wildly speculate that if both city clubs are in American ownership then, with the type of aggressive corporate mindset which exists in the States, an eventual merger of the two city clubs may be the end game.
That's surely a flight of fancy and would be business lunacy, but concerned United fans must be asking – what happens if investment can't be brought in to the club? Can the current owners keep the show on the road?
There are only so many times you can pull the wool over supporters' eyes.
Just at a time when United are flying high on the pitch, the last thing they need are distractions off the field.
There are many reasons in business for not being as transparent as fans would wish but a fog of confusion clouding the future for the club is potentially damaging.
New investment from abroad, with the current chairman staying in place would seem to be a possibility.
The present owners are not philanthropists, and are entitled to make a profit from their recent investment in the club.
If they can make themselves money and also secure the future of United, then all will be well.
Until the picture is clearer though, United fans should remain vigilant.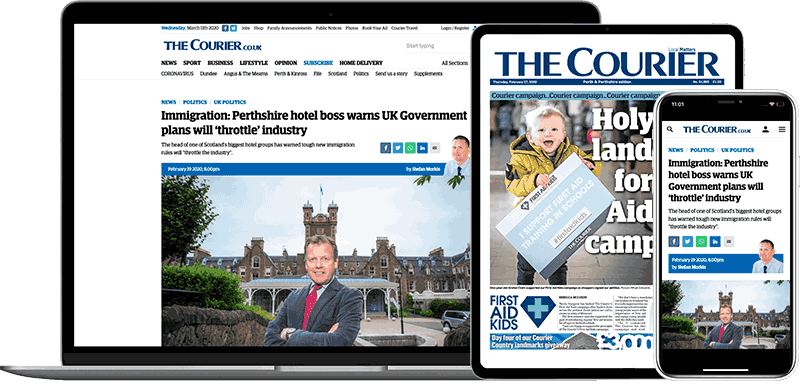 Help support quality local journalism … become a digital subscriber to The Courier
For as little as £5.99 a month you can access all of our content, including Premium articles.
Subscribe