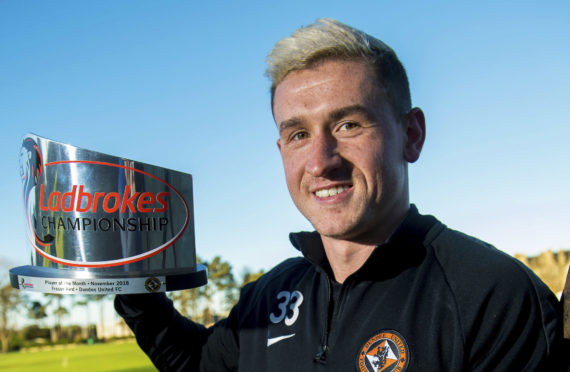 The winger, who won the Ladbrokes Championship player of the month award for November, believes a loss, even a 5-0, need not be the start of a crisis.
"Everyone was disappointed with the Ayr game," said the former Dunfermline and Rangers man.
"There will be times in football when we lose games but the manner we lost it wasn't good.
"We've dropped three points but that match is out of the way now and we're looking forward to hopefully getting back on track with a win against Morton.
"We've spoken about where it went wrong and what we need to do to make sure it doesn't happen again.
"Sometimes we maybe look into it too much.
"Maybe we've done that in the past. We can only look forward and we have a chance to put that right.
"It's the same set of players that was on a good run and the manager has had total faith in us since he came in.
"It's one blip and hopefully there won't be another one."
Aird attributes his impressive November performances to the belief Robbie Neilson has shown in him since he took over from Csaba Laszlo.
"He's given me confidence which is a really big thing," he said.
"He's given me the confidence to know that I'm going to be playing and that I can go and express myself.
"He knows that there will be times when I give the ball away and when I kick it out of the park but he also knows that I could come up with a goal the next time or set one up.
"That's the kind of confidence a manager can give you.
"Hopefully I can maintain those standards.
"I've worked hard to get myself in the team, keep myself in the team and contribute when I can.
"Before Friday we had won five games and drawn one.
"That's down to all the players. It's nice to get accolades but that's all down to the players. It's a team effort.
"I'll keep setting targets as I go on and keep working to improve."
United won't be the only team hoping to bounce back at the weekend
"Morton lost 3-0 to Dunfermline and will want to put that right," said Aird.
"They made it hard for us at Tannadice and it will be a tough game on a tight Cappielow pitch on Saturday."