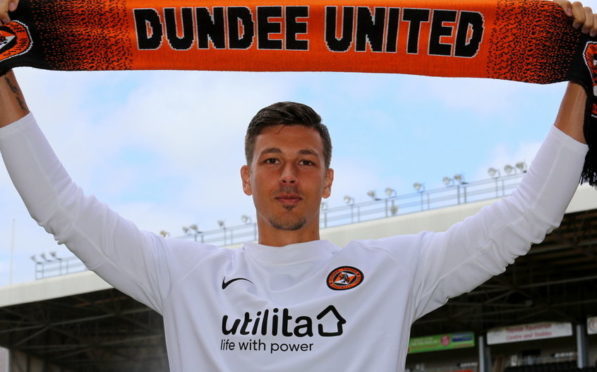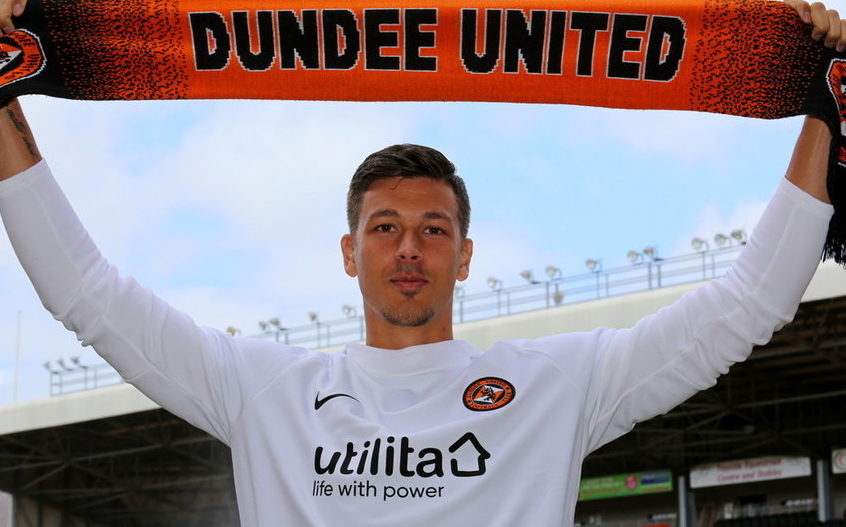 Benjamin Siegrist isn't about to panic despite admitting Dundee United squandered a golden chance to pile on the promotion pressure.
The Swiss keeper was United's star man as they only drew 1-1 with relegation-threatened Partick Thistle at Tannadice last Saturday.
For your goalie to be the stand-out player is worrying enough in itself but there was also a real feeling of deflation that they failed to punish the two teams above them in the Championship, Ross County and Ayr United, for suffering shock defeats.
However, Siegrist is remaining calm and hoping that they can get back to winning ways against managerless Dunfermline at Tannadice this afternoon.
"It was a missed opportunity last weekend because you have to take advantage when the teams around you slip up," said Siegrist.
"However, after the game we were pleased with the way we played in the second half.
"It is easier to destroy than it is to create so this league can be difficult at times against some of the teams.
"You have to take maximum points when the others drop some but there is no need to panic.
"I think there will be a lot of weekends when the teams around us drop points because in this league anyone can beat anyone.
"Look at us losing to Alloa and look at Ayr losing to Falkirk – it's very competitive.
"Nobody is going to walk through this league winning each game and ending up with a goal difference of plus 50.
"In the end, we made up one point so you can look at it as a glass half empty or half full.
"There is pressure here but the way I see it is you just have to go and win each game.
"I want to be at a club where the goals are high and it's a positive thing having those targets because it pushes you on more.
"Personally, I don't see the pressure as being more than any other situation.
"We are going for a title so we should be thriving on that."
Manager Robbie Neilson was a fair bit easier on his players after the Jags game than he was following the loss to Alloa the previous Saturday.
Siegrist has no problem with his gaffer delivering some home truths but he hopes there aren't too many occasions like that between now and the end of the season.
He said: "The manager is the boss so you have to accept the criticism. He is the one in charge.
"It's up to the players then to respond to it, to become better and make sure he doesn't have any reasons to say those things again.
"Nobody has a problem with it because the manager had every right to criticise the team.
"We have to go on the pitch, do what he wants us to do and we will be fine."
Siegrist and his teammates might cast an eye towards the directors' box before kick-off, with new United owner Mark Ogren expected to attend the match.
He said: "We are aware of what's going on in the background.
"As players you are always happy when the club you are at gives you every chance to succeed.
"I think you can feel that we play for a club who is miles ahead of everyone else in the Championship.
"You can see that with the players we attract and the fanbase we are at a great club.
"But at the end of the day, it's the 11 players and the subs who are on the pitch who have to do the job.
"All the other outside influences don't matter – it's down to the players who get stripped on a Saturday."