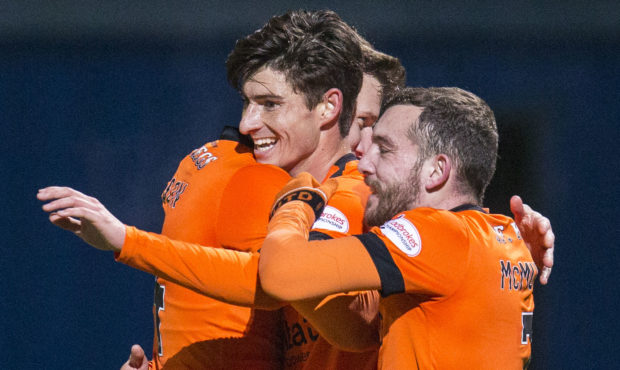 From Yankee Stadium, New York to Links Park, Montrose . . .
Prior to making his goal-scoring debut for Dundee United against the Gable Endies in the Scottish Cup on Saturday, the last time American Ian Harkes was in competitive action it was in front of almost 30,000 spectators playing for DC United against New York City.
There may have been several thousand fewer fans for the game in Angus but the 23-year-old still relished the occasion after coming off the bench to make his debut for the Tangerines in the 70th minute and netting his side's fourth goal of the game deep in stoppage time.
Harkes, who signed a two-year deal with United last week, said: "It was a great experience.
"The guys took care of things in the first and second halves so when I came on it was pretty easy just to keep the ball moving. The boys did a good job.
"I have been made to feel really welcome and I have enjoyed my time here so far.
"My last game was back in September for DC United in New York so it had been a while.
"It was a bit different in Montrose. It was a smaller atmosphere and a bit more intimate.
"The ball was moving fast on the astro turf but I enjoyed it.
"I heard a few USA chants which I also appreciated.
"I am really thankful that the manager gave me a chance today to get into the football here.
"So hopefully I can continue to enjoy it and just work hard for the team."
The 23-year-old is the son of John Harkes, who was a star for Sheffield Wednesday and the United States national team in the 90s, while his grandad is a big Tangerines supporter.
Harkes added: "My grandad James was born in Dundee and my grandmother in Paisley.
"My grandad was very excited when I signed for the club as he is a Dundee United fan.
"I'll be calling him to let him know about the game.
"He has been living in New Jersey since he was around 21 or 22."