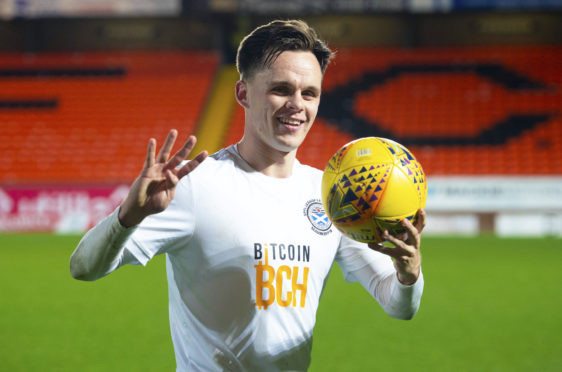 Ayr will be more bothered about getting striker Lawrence Shankland fit than suffering their Auchinleck embarrassment, according to Dundee United manager Robbie Neilson.
The Honest Men were stunned by their junior neighbours Talbot in the William Hill Scottish Cup fourth round last Saturday.
The rest of the country was pretty taken aback as well, considering how well Ayr have performed in the Championship this season.
It was one of the greatest upsets in the history of the old knockout competition and there must have been a shadow cast on Ian McCall's men when they returned to training earlier this week.
However, Neilson believes something else will be of more concern to them ahead of tomorrow's clash – the availability of star striker Shankland.
That name will, of course, send shivers up the spine of every United fan who watched him score four of his team's five goals at Tannadice on November 30.
However, he hasn't played since the 1-1 draw against Queen of the South on December 29 because of a calf injury and wasn't even on the bench for the loss to Auchinleck.
There is a suspicion that he could make a dramatic return for this match and it is that will he/won't he scenario that will grab Ayr's attention, according to Neilson.
Asked about Ayr's shock exit, Neilson replied: "I don't think it will have too much relevance.
"The league will be their priority.
"The key factor is probably if they can get players back from injury.
"Ayr don't have a huge squad so they will be desperate to get them back for this game. One or two players could be the difference between winning and losing.
"They will be desperate to get him (Shankland) involved in some part of the game. That is because he is one of their better players but also they might want to get him in the shop window as well.
"I knew him as a kid when he was in the reserves (at Aberdeen). Sometimes you get a shock when you come out of a big club like that. He has had to get himself in better shape and he has definitely done that. I think his condition is miles better than it was at Aberdeen.
"Obviously, they will be disappointed to have gone out of the cup but having played in those types of games before I know they can be really tough at times.
"You are the favourite at a tough venue and a tough environment. There have been shocks like that in the past and I am sure there will be more to come over the years."
Neilson revealed that he had raised the home hammering from the Honest Men with his players, if only to highlight mistakes that should not be repeated.
He said: "We spoke about it briefly – the issues that we had that night.
"We played into their hands at times and didn't expose the way that they play.
"We are going down there with a full squad and in good form.
"The last few weeks has shown how open the division is. Our results haven't been that great but we have still managed to pick up more points than the other two.
"We are in a good position at this point and if we could finish the January window up at the top of the league it would be great for us."
Meanwhile, Lewis Toshney has continuing his comeback from injury this week.
Neilson said: "Toshney played in the bounce game on Monday (against Dunfermline) and had played before that too.
"So he is just building his game time up and we are trying to keep on top of things."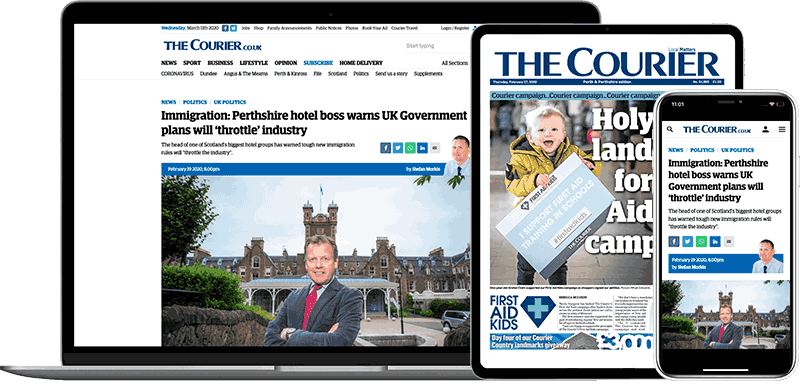 Help support quality local journalism … become a digital subscriber to The Courier
For as little as £5.99 a month you can access all of our content, including Premium articles.
Subscribe