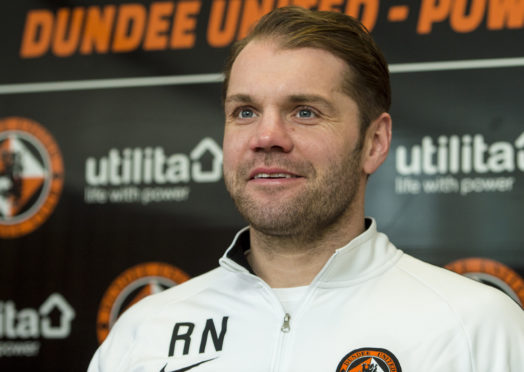 Dundee United boss Robbie Neilson admits that even if his team can successfully negotiate a path to the Scottish Cup Final this season, it still wouldn't make up for the years of hurt the club's supporters have experienced recently.
The Tangerines face Inverness at Tannadice tomorrow in the quarter-finals of the famous old competition with over 6,000 tickets sold for the eagerly-anticipated clash.
Neilson is taking absolutely nothing for granted against John Robertson's Highland outfit but United fans will already be dreaming of a date at Hampden in May.
However, the manager is insistent that while cup success would be a big boost for everyone at the club, his No.1 priority lies elsewhere.
Neilson said: "It would be good for the fans and enjoyable for them, but there is a long way to go here.
"Firstly, we've got to get past Inverness, but one (semi-final) appearance at Hampden and even if we get further than that isn't going to make up for the four or five years of issues we've had here.
"We've still got to get promoted – that's the main objective here, to get out this league and we can start building.
"It's about building momentum and it's about trying to take the club wee steps at a time.
"We don't want to get too far ahead of ourselves. Yes, we've got a great opportunity to get through, but we have to take care of that first.
"We can't look too far, at going to Hampden and doing this and doing that. It's a big game on Sunday and we've got to take care of that.
"Inverness will be saying exactly the same."
The semi-final will the second meeting between the teams in just six days after United won a league encounter at the same venue on Tuesday thanks to a solitary Nicky Clark penalty.
And Neilson admitted that despite the quick turnaround against the same opposition, it will be business as usual in terms of preparation.
He said: "It is just the same as any game. You prepare hard but you have a first-hand view of what they have done.
"In this league you can be several weeks with the way the fixtures are before you play each other.
"But because we played on Tuesday we have an idea of what they have got, what they were doing.
"They changed their system so they might go back to their usual formation on Sunday.
"I expect them to bring Aaron Doran and Carl Tremarco back in but the decision might be whether to go one up or two up.
"But from our perspective we need to try to concentrate on what we are good at and if we do then I am hopeful we can go through."
Neilson added: "I know what the Scottish Cup means to any club.
"Outside of the Old Firm it is not very often that your team wins it so it is a huge thing to be as close as we are.
"We don't want to get too carried away and look too far ahead, to be honest.
"The game on Tuesday could have gone either way at times so we just have to perform and make sure we get through.
"One of us will end up in a semi-final so it is a carrot for both teams.
"But both teams will know it is not going to be a walk in the park and we must make sure we turn up."
Neilson knows exactly what Robertson brings to the table as a manager having played under him when he was at Hearts.
And he admitted his former gaffer was a bit of a wily fox.
Neilson said: "Yes, the wee man is. He might change the shape and he is usually very attack minded.
"It can be quite hard to deal with their movement and they are a physical threat so we know that we have to play very well.
"I played under him at Hearts so I know first-hand how much he wants to go and win the game.
"He is very attack minded and will never sit back and defend a lead – he will always try to get the next one.
"I think Inverness is a great fit for him. It is a club with a good environment and fan base.
"I am pleased for John because when he came into Hearts he did very well but there was a change of ownership with Vladimir Romanov and he paid the price for that through no fault of his own."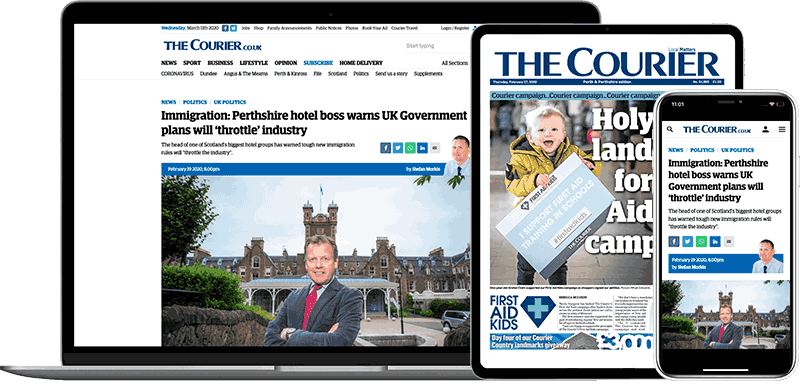 Help support quality local journalism … become a digital subscriber to The Courier
For as little as £5.99 a month you can access all of our content, including Premium articles.
Subscribe