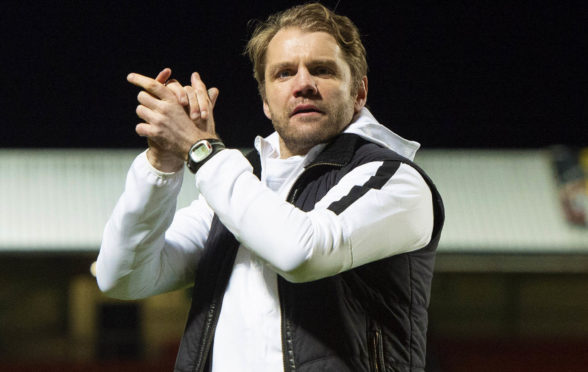 Dundee United fans have experienced more false dawns than Bill Murray in Groundhog Day.
Instead of hearing I Got You Babe by Sonny and Cher on the clock radio every morning like Murray's character Phil Connors, supporters of the Tangerines can rely on the likes of yours truly to suggest all is well again at Tannadice following a positive result.
Then it all goes wrong once more until yet another decent scoreline comes along to bring the hope back.
Play it down, I can hear them say. Don't have players saying this or that. We need to stay under the radar.
However, the temptation after Tuesday night's win in Dunfermline is to declare the Championship title race to be back on again. There you go – I have done it again.
It is true, though, so I can plead justification when I say it is game on.
After all, the evidence shows the Tangerines now sit just two points behind the Staggies and have them still to play in Dingwall a week tomorrow.
However, we should be also be wary because County remain firm favourites for the flag despite United's hat-trick of victories. Current odds have them at 1-4 on to be champions, with the Tannadice side 3-1 against.
They have two games in hand on the Tangerines as well as boasting 57 points to their rivals' 55.
Robbie Neilson's men can't afford to misplace a single step, while County will need to lose their footing when they face United and falter in a couple of games on top of that one.
In the movie, Connors declares: "There is no way this winter is ever going to end, as long as this groundhog keeps seeing his shadow."
United have been in County's shadow for a while now and are doing their best to emerge from it.
To overtake them will require a gargantuan effort but the players believe they can do it and, despite all those false dawns, I suspect the fans do as well.