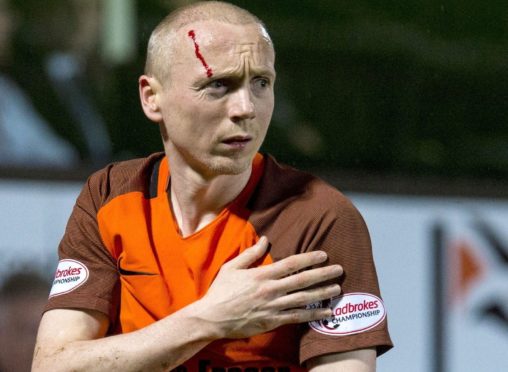 Former Dundee United midfielder Willo Flood has no intention of continuing his playing career, after admitting the Tangerines' failed promotion bid left him drained.
The 33-year-old signed a one-year deal with Dunfermline last June following his departure from United but left East End Park after only nine days to sign for Indonesian club Bali United.
But, three days after joining the club, it was confirmed that eligibility rules meant that the deal was unable to be completed.
Flood has been without a club ever since and is ready for a new challenge off the field.
He said: "The Bali thing didn't happen for one reason or another and after that I just lost motivation if I'm being honest.
"I had one or two opportunities to go back full-time as a player and one as a player-coach but it didn't really interest me.
"The two years at Dundee United drained me if I'm being honest as I was so desperate to get back up.
"It didn't happen but now they have the right backing it is only a matter of time before they do get there.
"I'm thinking about going a different route now by setting up my own football agency and trying to do something proper with the kids.
"A lot of people out there are students who don't really have a clue about football and don't know how to manage players.
"I don't understand why 16-year-olds would want to leave Scotland to go England as for me they should learn their trade here first and play games.
"That's going to happen in Scottish football. When the Celtic lads do well then the big Premiership boys will come looking for them. It all comes down to finances. The Scottish clubs just can't compete with the English clubs, that's just the way it is."