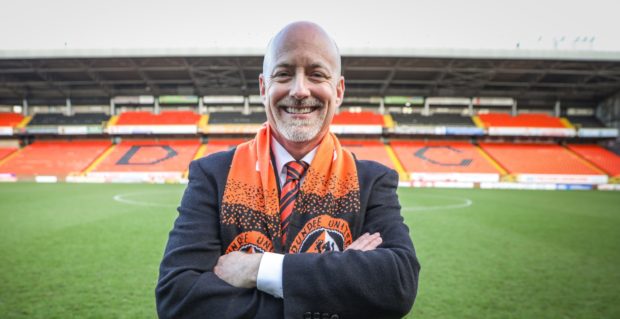 Dundee United head into their Premiership play-off final knowing that promotion is "not a life or death deal" for the club.
That was the reassuring message from owner Mark Ogren when he visited the Tangerines' training camp ahead of tomorrow's first leg against St Mirren at Tannadice.
The American millionaire has flown the Atlantic to cheer his team on to what he hopes will be a return to the top flight.
Ogren was a nervous spectator for the semi-final success over Inverness Caley Thistle and will be at both the home and away games against the Buddies.
Aggregate defeat will, of course, make life a lot more difficult financially than if they join the likes of Celtic, Rangers and Aberdeen next season.
However, the businessman's pre-final gift to Robbie Neilson and the players was to tell them that whatever happens over the next few days the club will be ready to go again when the 2019-20 campaign kicks off.
Ogren said: "We have budgets for the Championship and budgets for the Premiership so we have a plan.
"It is not a life or death deal.
"We obviously hope to make it up but if we don't we will have a plan to get up next year hopefully."
Ogren also revealed he only just made it in time as he jetted here, there and everywhere in order to watch the semi-final win over Inverness Caley Thistle.
"I was really nervous on Friday night," he said.
"What made it worse was I actually got to Tannadice and sat in my seat just at kick-off time.
"It was just not a good travel day.
"The flights just kept getting delayed and we missed connecting flights.
"I flew from Minneapolis to Amsterdam then England then up to Aberdeen.
"It was touch and go and we had to look at some other fight options then rebooked.
"However, we got there and I said: 'I hope this isn't an indication of how tonight's going to go.'
"Thankfully, it wasn't. It was just a wonderful night.
"We went into the locker room after the match to congratulate the players and it was a great atmosphere in there."
The amazing response from the United supporters in backing the team in the play-offs has reminded Ogren why he invested in the team.
He said: "We knew the fans would get behind us.
"The club has such a rich history and there is passion there.
"We are playing well and the fans are coming back and showing a lot of emotion. I think we had 600 queuing for tickets overnight.
"That's what appealed to us.
"I don't think the team would have been for sale had they been in the Premiership so we looked at this as an opportunity at a club that has rich history and a great fan base."
Manager Robbie Neilson has not been surprised to see United's big support rally behind the club in such an impressive manner.
He said: "The fans have been magnificent. To see the tickets selling like they have been is sensational, when you consider where the club has been for the last few years.
"We need to make sure we put a performance on because they are really backing us.
"It is not a surprise to me. I know what the place can be like. We have a very loyal fanbase.
"It has been a very difficult three or four years for them, probably, but they still come out in their numbers both home and away.
"It is a massive game for the club and we couldn't have asked for more from the supporters."
Neilson, who revealed that midfielder Calum Butcher is likely to miss Thursday's home leg through injury, feels Oran Kearney's men are favourites but he thinks his team can meet the challenge.
He added: "St Mirren's form has been decent but our form has been good as well.
"These are two teams that will be looking forward to the game.
"I would say the Premier team is always the favourite because they have been sitting in the top division for a year and playing against top teams every week.
"I don't think there is any denying that St Mirren are favourites.
"We have to make sure that we believe in ourselves.
"We have boys who have played in play-offs before, been involved in cup finals and big European games.
"There is a lot of experience there and you saw that come through against Inverness.
"The play-offs usually see the first game being very cagey and the second one opens up before you have a gung-ho last half-an-hour or so.
"We would like to take an advantage back to Paisley if we can but we know it's going to be difficult."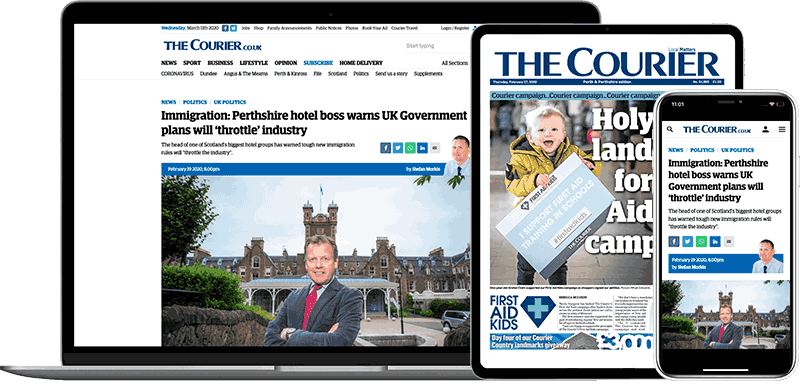 Help support quality local journalism … become a digital subscriber to The Courier
For as little as £5.99 a month you can access all of our content, including Premium articles.
Subscribe