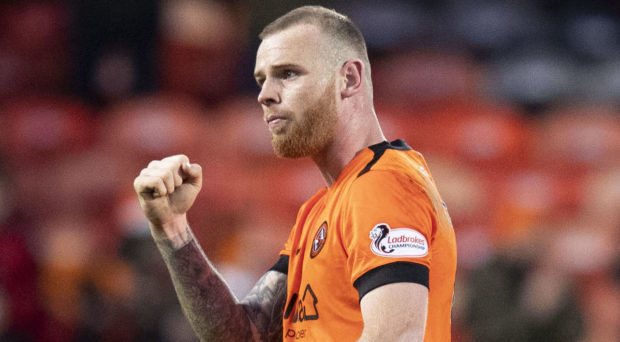 Dundee United defender Mark Connolly will relish being in the thick of the play-off final after previously suffering on the sidelines.
The Irishman was out injured when his then club Kilmarnock faced Falkirk in the 2016 decider.
Connolly went through absolute agony as a spectator as first the Bairns held a 1-0 first leg lead then the Ayrshire side stormed back to take the second game 4-0 at Rugby Park to retain their Premiership status.
Now, thankfully for him, he will be out on the park tonight as the Tangerines take on St Mirren for the honour pf playing in the top flight.
There will be pressure on United because of what is at stake but Connolly thinks it will be worse for the Buddies because of what they have to lose.
He said: "I was Kilmarnock captain and injured when we played Falkirk in the play-offs and it wasn't nice.
"It was a horrible situation because it was made clear to us that if we didn't stay up then there would be a lot of cuts.
"So you have that responsibility as a top-flight side, knowing that hard-working, good people behind the scenes will lose their jobs.
"It's not a nice position to be in – it's terrible.
"We had just had a baby and had bought a house in Kilmarnock at the time.
"I don't know what St Mirren will be going through but that was my experience of it and it wasn't nice.
"From our perspective at United, we are in a different situation because we are going for promotion and everything is positive.
"If they don't win they are relegated and if we win we go up a division.
"We are approaching it with excitement because we have seen the potential of this club and the semi-final against Inverness showed that.
"It will be tough but there is a good vibe about the club and we are looking forward to it.
"We all want to be part of something successful and to take this club back to where it belongs.
"Everyone is talking about it and we're focused on nothing else. We just want to get the job done."
As well as being mentally prepared for two huge games, Connolly feels the Tangerines are physically up to the job.
He added: "This will be my 40th game or so but a lot of the lads hadn't played too much so they're fresh.
"I feel fresh enough and we are just keen to get going. The game can't come quickly enough.
"We have a big squad with a lot of players to choose from and the manager is very big on fitness so the lads are in great shape.
"The spirit we have here is brilliant, too.
"We haven't been together long but it's one of the best groups I have been involved in.
"The togetherness is there after just a few months and that will only grow as time goes on.
"You can feel that spirit from the supporters as well.
"This feels like a real football club with everyone pushing in the same direction.
"That is much better than being somewhere where you have people here and people there but not the same kind of feeling.
"A lot of the boys here are thinking long term and that's huge. People are not just here to pick up a cheque."
United will have a large and noisy 12th man at Tannadice tonight and Connolly has been impressed by the support.
He said: "The fans have bought into what the manager is trying to do and the backing they have given us is incredible.
"I knew United were a big club and had a lot of potential. We can help realise that potential by winning this week.
"We want to give the supporters a team to be proud of and hopefully that's what we're doing."
On a personal note, Connolly revealed that his play-off experiences have run parallel with a new addition to his family.
He said: "Not only did we have a baby when I was at Killie we actually just had another baby before I signed here so maybe it coincides with me being in play-offs.
"Hopefully, after this season there won't be any more!"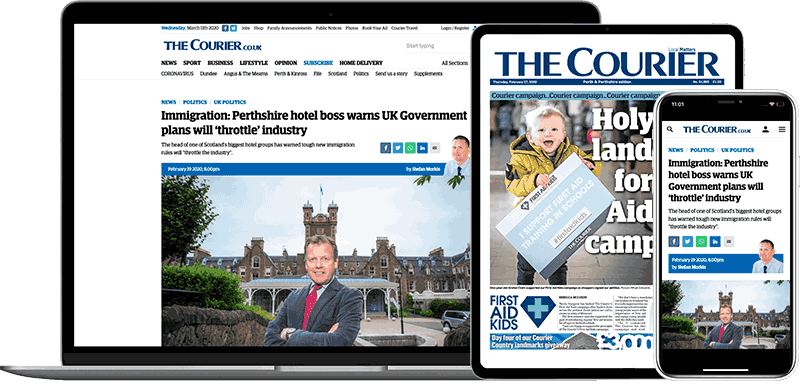 Help support quality local journalism … become a digital subscriber to The Courier
For as little as £5.99 a month you can access all of our content, including Premium articles.
Subscribe