Robbie Neilson has already turned his thoughts to next season after Sunday's play-off heartbreak and Courier Sport will do the same. Ian Roache finds five reasons for Dundee United supporters to believe their team will make the fourth season in the Championship their last.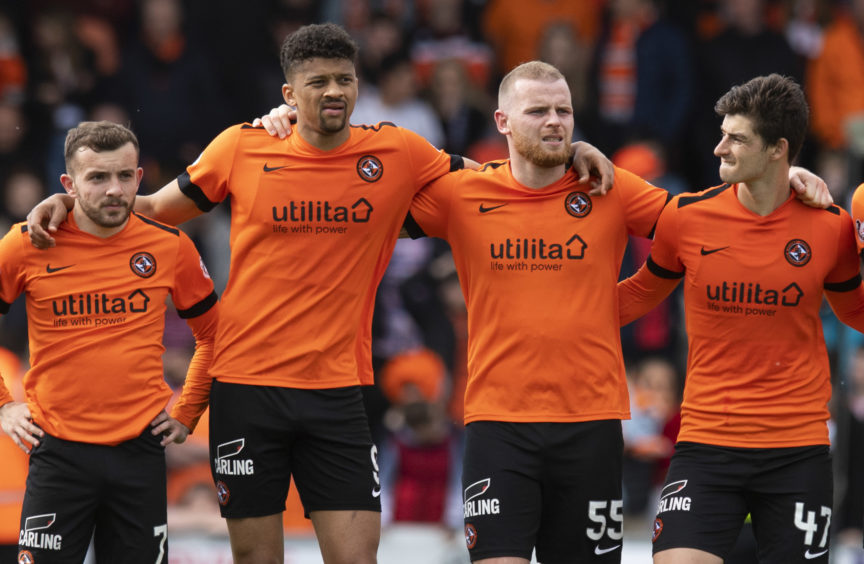 1 Mark Ogren
The most significant sentence in the build-up to the play-off final was uttered by the United owner when he said: "It is not a life or death deal."
The American millionaire was as nervous as any fan at Paisley on Sunday, suffering every second of that agonising shoot-out.
However, having spoken to him both formally and informally over recent days, it is safe to say that he is confident the Tangerines will come back even stronger next season. There will be investment and they are extremely likely to have the biggest budget in the Championship. Manager Robbie Neilson will get the funds to buy at least five new first team players.
2 The fans
If only United had players as good as their supporters then they would be challenging in the top half of the Premiership.
As brilliant as the fans have been, it is asking a lot of them to continue to back the team like they have been doing. It would only be human nature for some to feel they have had enough and do something else with their time.
There will be one or two who can't face another promotion attempt but I think the vast majority will stick by the Tangerines. The team has to look the part, though, and hit the ground running.
3 Benjamin Siegrist
The United goalkeeper has suddenly turned into a star turn.
He was in tears at the end of the final defeat and inconsolable when doing a post-match interview.
Penalty shootout agony for Dundee United as they lose out in play-offs again
When he has time to reflect, however, he should give himself a pat on the back for a tremendous end to the season. On the form he has shown, the likeable Swiss is looking like real star and will be a huge asset for the challenging campaign that lies ahead.
4 Derbies
Personally, I have been playing it down when people have been telling me how good it will be to have Dundee derbies next season.
I would obviously much have preferred them to have been contested by two Premiership sides. Indeed, I recall saying not too long ago that the fact the city boasted two top-flight clubs was one of the many great things about being a Dundonian.
Que sera, sera, and the Tangerines and Dark Blues will be battling each other in the second tier of Scottish football.
Come derby day, though, at least some of the excitement and anticipation will return and the fixtures will once again be a highlight of the calendar.
5 The hurt will help
Looking up at big Siegrist as we chatted after the match, it was clear he did not want to suffer like that ever again.
The United players who went through that Paisley pain will carry that determination to avoid the end-of-season misery with them in every match of the 2019-20 campaign.
When they walk out at Tannadice, Gayfield or Dens next season, there should be no acceptance that maybe a point will do.
They need to go up as champions and that means winning week in, week out. It is easier said than done, of course, but deep down in every player should be real conviction that they will seize the initiative so that their time finally comes next May.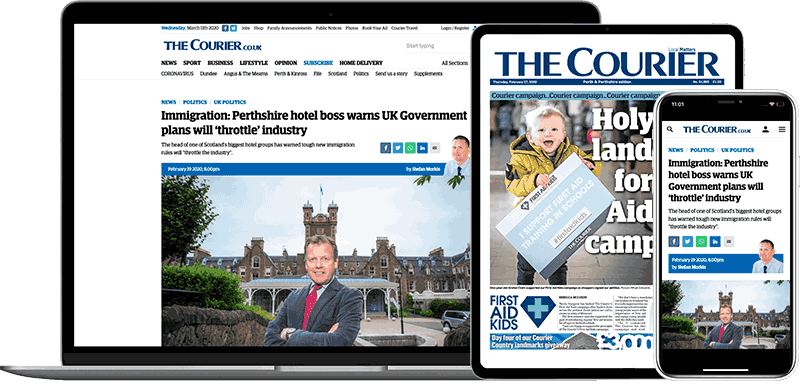 Help support quality local journalism … become a digital subscriber to The Courier
For as little as £5.99 a month you can access all of our content, including Premium articles.
Subscribe