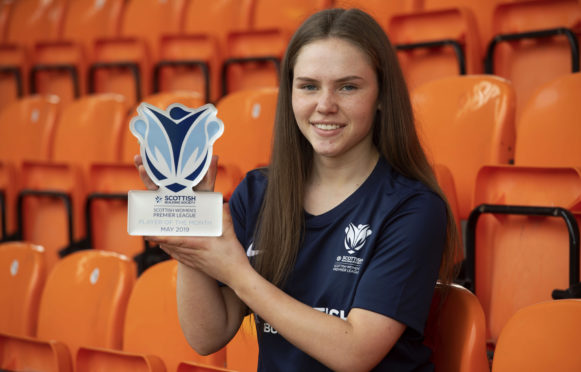 Dundee United's Neve Guthrie has set herself the goal of one day making it to the World Cup.
The 16-year-old from Forfar, who can operate as an attacking midfielder or front player, is living and breathing proof of how the Scots' presence at the Fifa Women's World Cup in France has inspired the younger generation to be the next Erin Cuthbert.
Shelley Kerr's team, with Cuthbert leading the line, face Argentina in their crucial and final Group D match in Paris tonight.
The hope is that victory will get them through to the next stages but they are already winners in the eyes of Neve, who would love to emulate Cuthbert and Co in the not-too-distant future.
The Tangerines' rising star, who has just been named as the Scottish Building Society SWPL Player of the Month for May, said: "I am watching the World Cup every night.
"I am, obviously, particularly interested in Scotland's matches and aspiring to be there with them.
"I think we can still qualify if the players work hard enough and have each others' backs in the final game.
"It has boosted women's football in Scotland, without a doubt.
"I think what the World Cup has done is get both men and women watching, whereas it was mainly just girls before.
"What is has also done is let players like me see them perform to such a high standard and know that it is possible.
"Erin Cuthbert is someone who has stood out for me as someone to really look up to.
"She plays a similar position to me so she is a role model," added the Scottish youth international.
"You need to stand out from the crowd to be successful like that. You can't just say to yourself: 'Oh I need to be there.'
"You need to be different.
"It is amazing, though, and you do think that it could be you if you keep working hard at your game.
"I want to become a professional and there are top clubs down in England like Manchester City or on the continent – France, Italy and others – where they play at an extremely high level."
As for he own player of the month accolade, Neve said: "It is really good to win it at such a young age.
"I started at the age of six at Forfar (Farmington) and was there for eight years before I joined Dryburgh and then made it to United.
"I have been here since just after last summer so it's not been that long but it's been really good and helped me improve.
"The club is growing and we are really bonding as a team now, which helps you as a player. We are like a family here at United.
"I used to be at the SFA performance school at St John's High School but that is finished now so I need to make sure I am doing my own training. It could be that I have to miss going out with my friends so I can go on runs etc because success for me is not just going to happen overnight.
"I even do work before school and after school. I have to balance it all."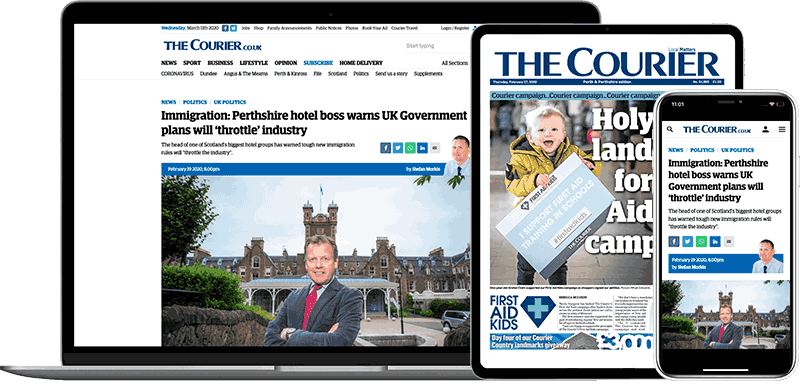 Help support quality local journalism … become a digital subscriber to The Courier
For as little as £5.99 a month you can access all of our content, including Premium articles.
Subscribe