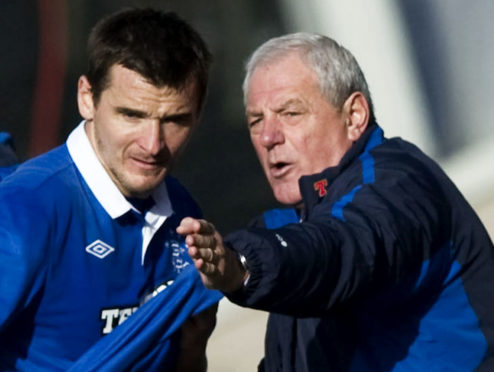 Name-checking Robbie Neilson in the same breath as managerial great Walter Smith is the "biggest compliment" Lee McCulloch could give the Dundee United head coach.
McCulloch, who was promoted to the post of assistant head coach last week, has been hugely impressed by what he has seen of Neilson since he arrived at Tannadice.
And the former Kilmarnock manager can see traits that Neilson has in common with the best manager he ever played for.
"Walter is one of the most successful managers there's been," said McCulloch of Smith, who was his boss at Rangers and Scotland.
"I'm always speaking to the manager here about him and I actually see, and I was not joking when I said this, signs of Walter in our manager. The way he goes about things, everything.
"They are very similar and I'm not putting them in the same league whatsoever, but there are similarities there. I think that's probably the biggest compliment I can give the manager.
"There are bits of Walter Smith in him. I see it in the training ground, I see it in the dressing room, I see it in the office every morning – the way he prepares training and the thought that goes into it, everything.
"There is no stone unturned and that is another reason, because I had a couple of other offers, that I came here. It was because of the manager. I've known him for a long time and I want to help bring success to the club."
Man management is one of Neilson's biggest strengths, according to McCulloch.
"He's really fair with the boys," he said. "But you don't want to get on the wrong side of him because he has a ruthless streak in him that you absolutely need.
"I think that's a massive compliment to him. He is as approachable as Walter was, but they still have that ruthless streak that means you don't want to get on the wrong side of him."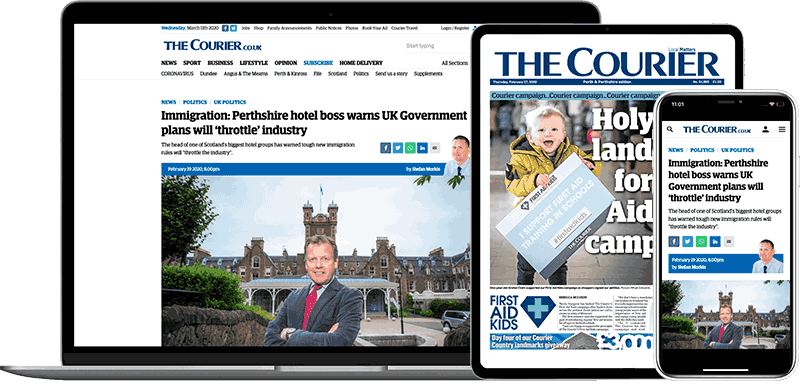 Help support quality local journalism … become a digital subscriber to The Courier
For as little as £5.99 a month you can access all of our content, including Premium articles.
Subscribe