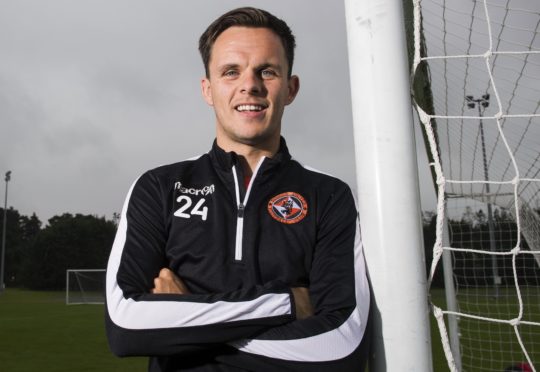 Lawrence Shankland's next move has been a transfer story for over a year, with all manner of clubs linked with the prolific striker.
Indeed, on the very day he was driving to Tannadice to sign for Dundee United, he was still being offered different options.
Shankland was sure that sticking with Ayr was the right choice last summer (and in January) and he is equally convinced that swapping Uniteds is the perfect career decision now.
"It was a long time coming," said the former Aberdeen forward of his eventual transfer. "Last season it was different circumstances, Ayr were in control and I was under contract, I was their player.
"In no way was I going to go and disrespect them and batter down the door to get out because they'd been brilliant for me.
"It was their decision to keep me and I was quite happy to stay.
"I knew at the end of the season I was going to have a big decision to make. As a free transfer I could go anywhere I wanted.
"I'm just glad to get it sorted now and I'm happy to be here.
"On the way up I did get a call. Listen, there was more clubs obviously flung in, some weren't true, some were and it was something I did need to think about.
"I weighed up all my offers and spoke to people that I needed to speak to and I just decided this felt right.
"I spoke to the manager and saw the facilities here and I knew I could come here and improve again."
The bright lights of down south didn't prove to be as persuasive for Shankland as they have been for many young Scots.
"You see people going down to England and disappearing," he said.
"I didn't want to do that. I wanted to keep playing football and improve.
"I know things I've got to improve on and I know coming here and working with the manager, I can do that.
"It's another year in the Championship, but no disrespect to Ayr it's playing for a much bigger club and it's a club that realistically is going to go and challenge for the title this year.
"You want to win things and play for clubs that are going in the right direction. This year's ambition will be to go and win the league and get promotion and hopefully it's only a year in the Championship."
Promotion is not the end of Neilson's ambitions for United and the same goes for his star signing.
"I feel that he is building a team that when we go to the Premiership we're going to be ready," said Shankland.
"It's not a team that's going to be going up to fight relegation. We want to go up and give it a go and get into the top half of the table.
"There were not many clubs where I actually met the manager. Robbie took the time to come and see me and I like that.
"It did help because I got a clearer picture of what he wanted to do with me personally and the way the club wanted to go.
"I spoke to people who have worked with Robbie as well."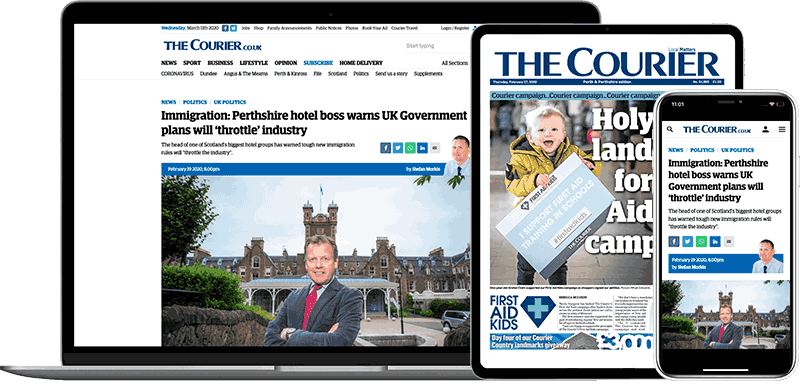 Help support quality local journalism … become a digital subscriber to The Courier
For as little as £5.99 a month you can access all of our content, including Premium articles.
Subscribe