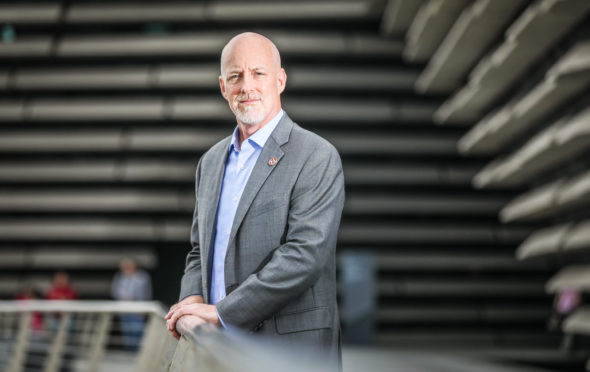 It's not unusual for Scots to give a friendly welcome to visitors from overseas.
Dundee United owner Mark Ogren experienced that first hand when he was getting ready to hear Sir Tom Jones sing in the city last Saturday.
The American businessman was at a loose end after his flight arrival time from the United States meant it was impossible for him to head down to England for the Tangerines' pre-season friendly against Shrewsbury Town.
Ogren decided to use his spare time to  join thousands of others to watch the great Welshman strut his stuff at his Slessor Gardens gig.
With all the United officials south of the border, he thought he would be by himself at the concert.
However, he was quickly joined by a group of new pals.
He explained: "The Scottish people are great and I have personal experience of how nice they can be.
"My travel plans meant that I couldn't get down to Shrewsbury for our friendly last Saturday so later that night I thought I would go and see the Tom Jones concert.
"I was by myself because the club was en masse down in England.
"I was wishing I could be with them but thought I would try to enjoy the concert anyway.
"I was having a beer in one of the local bars and struck up a conversation with a group of four people, who were standing next to me.
"The great thing was that I ended up hanging out with them all night at the gig.
"They were not even Dundee United fans as they were from the south of Scotland and had travelled all the way up to Dundee.
"We just had a great time and I hope they were all United fans by the end of the evening!
"That is just an example of how friendly the Scottish people are and I love that."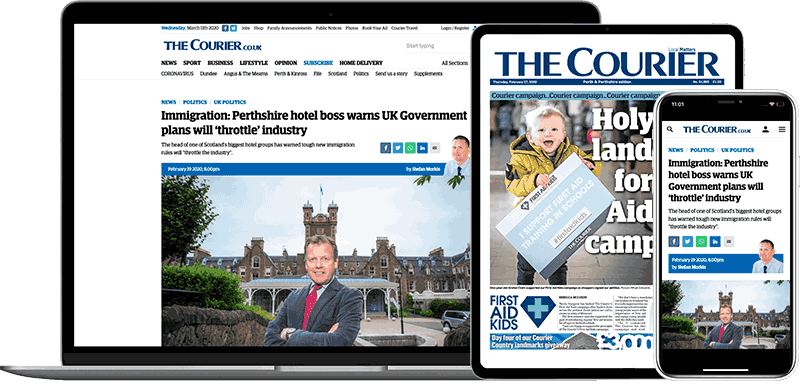 Help support quality local journalism … become a digital subscriber to The Courier
For as little as £5.99 a month you can access all of our content, including Premium articles.
Subscribe