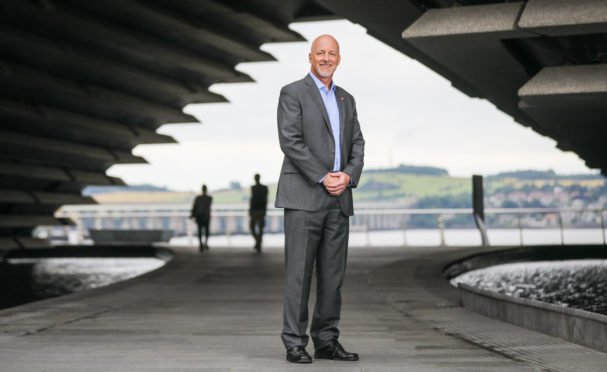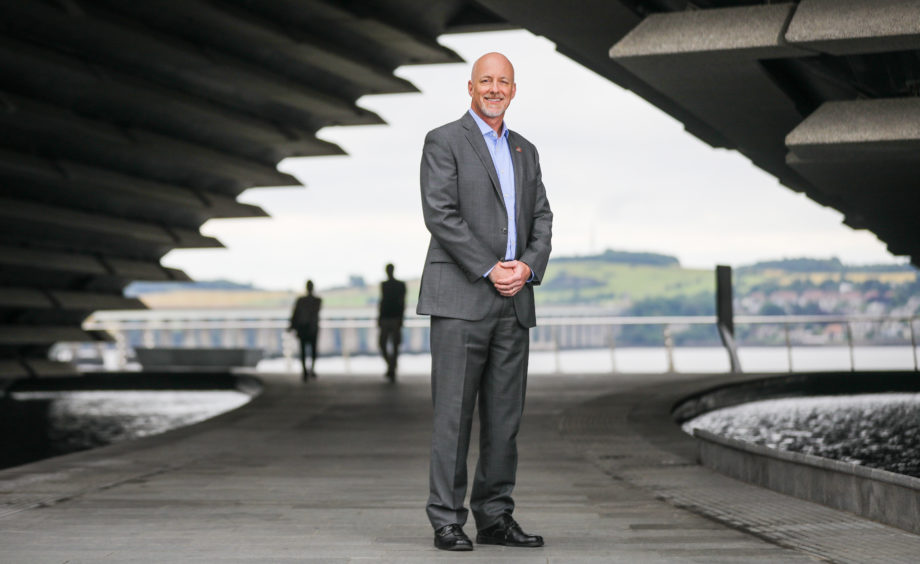 Dundee United owner Mark Ogren has pledged to keep putting his money where his mouth is in order to get the club promoted.
The Tangerines find themselves facing a fourth season in the Championship and that has left a deep financial scar.
However, such has been the American's backing that money worries have been replaced by optimism and confidence that their Premiership goal can be achieved.
Ogren has proved the doubters wrong since taking control of the Tannadice team in December, making considerable funds available to manager Robbie Neilson.
It was his cash that helped make one of the signature signings of the summer – the recruitment of in-demand striker Lawrence Shankland.
He admits that the cash tide will have to be turned eventually – ie when they get back to the top flight.
Ogren not only hopes but expects that to happen at the end of this campaign, which kicks off at home to Inverness Caley Thistle tomorrow.
In the meantime, fans will continue to see money being made available for a whole range of improvements and upgrades.
The grand plan is for United, as a whole club, to be ready to re-establish themselves as Premiership side when the time comes.
The supporters, who were left so dismayed by yet another play-off defeat to St Mirren last May, appear to be convinced by Ogren's actions.
Indeed, the season ticket uptake at over 4,100 is more than at the same stage last season when he was minding his own business back home in Minnesota.
Everything seems to be in place and now it is over to the players to justify Ogren's investment.
He said: "We were obviously hoping to get promoted last season but we had just bought the club in late December and that meant it was a pretty abbreviated time for us to put our imprint on the club.
"We had a good run at it but fell short and that was a huge disappointment.
"Everybody felt it and nobody wants to feel that way again. I certainly don't.
"Other people may say they want to win but I would stress that I really hate to lose.
"I know we have passionate fans but I would suggest that nobody hates to lose more than I do.
"It really bugs me.
"Our hope last season was to go up but our expectation this season is to go up.
"We want to avoid the play-off formula because it just hasn't worked for us over the last three years now.
"The plan is to win the league and all our focus is on that.
"We have planned accordingly and funded appropriately."
Ogren didn't shy away from admitting the scale of the costs involved in failing to get up.
"We lost a tremendous amount of money last year," he said.
"Also, we had our board meeting on Wednesday there and passed our budget and we are set to lose a significant amount of money this year as well.
"It is not something that I am pleased with.
"We feel, though, looking at everything, we can't manage the club as if we are going to stay in the Championship.
"We are a big club and we belong in the Premiership. We have a very rich history and we will get back to the Premiership.
"When you believe that, you can't dismantle the structure of the club in order to adapt to where we are now.
"You can't thin it down too much if you want to get back and stay so that is why we have put the money in that we have done.
"Last January we funded substantially and we have tweaked it some more over the summer.
"I would say we are very happy with the squad we've got.
"Are there more changes to make if the opportunities come up? Possibly, but they will be tweaks if at all.
"We feel really good about our players.
"I rely on our manager Robbie Neilson and (sporting director) Tony Asghar to tell me what they think about the playing side. We have talked that through and they are pleased with what we have."
Fair-minded fans will have noted that, as well as the squad, investment has gone elsewhere too.
Ogren added: "Quite frankly, there hadn't been a lot of investment in the club as regards the infrastructure of Tannadice.
"Therefore, we spent money. We have done some painting, overhauled the ticketing system, redone the retail side in-house and hospitality has been remodelled.
"So we are systematically spending money and that is, quite frankly, one of the reasons we are going to lose money this year.
"They are improvements, though, so you can see it as investment.
"They won't show any immediate return but they were necessary.
"We have also spent a great deal on our academy and have a plan to continually improve that because that is really the lifeblood of the club in the long term.
"We didn't buy the club with the intention of continuing to lose money but we also, through doing due diligence, had an expectation and knowledge of the situation.
"When we bought United we didn't know if we would be promoted or not so had two budgets.
"Unfortunately, we are stuck in the Championship for another year but when we do go up we will be ready to go as a Premiership club. There is no question about that."
Ogren is untroubled by the bookies having installed the Tangerines as 15-8 favourites for the title.
He said: "I think it is reasonable to consider us to be favourites.
"If not the out-and-out favourites then we should certainly be considered as one of the favourites.
"We almost made it last season and we have added to the playing group so I think it's OK that people think that.
"I don't think it's wrong to say United should be considered in that way."
So is this the season when it all goes right for Neilson and his players?
Ogren said: "I think that is the feeling around the club and it is for me as well.
"I think the fans feel it too.
"The expectation is that this is going to be our year."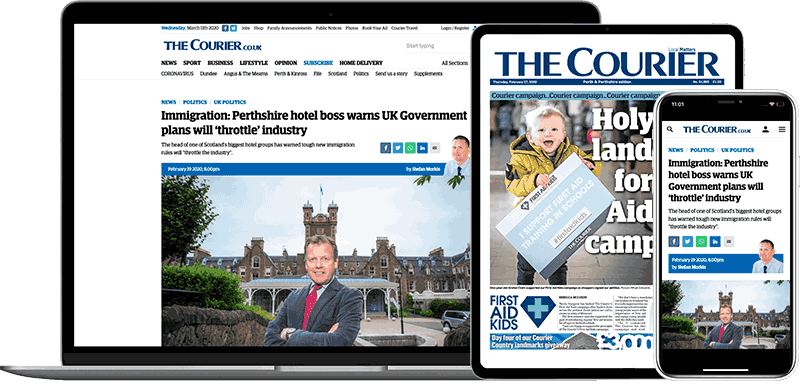 Help support quality local journalism … become a digital subscriber to The Courier
For as little as £5.99 a month you can access all of our content, including Premium articles.
Subscribe