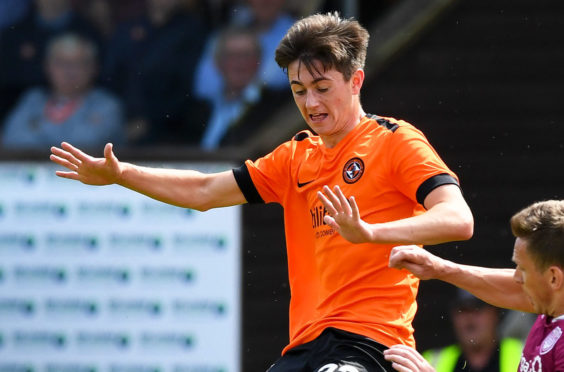 Dundee United manager Robbie Neilson is delighted to see Declan Glass be such a smash hit for Cove Rangers.
Glass has sparkled for the Aberdeen side since joining from the Tangerines last month.
He has already scored four times for Paul Hartley's men, including a stunning stoppage-time winner against Cowdenbeath on Saturday.
That prompted former Dundee boss Hartley to enthuse: "Declan Glass is a special talent. Sometimes you need a little bit of quality, a bit of magic to win you a game. He did that and he's been terrific so far."
Rather than wish he was still at Tannadice, though, Neilson is pleased that the 19-year-old is making the most of his move to the League Two title favourites.
The United boss said: "I think the thing for Declan is he needed to go and play games.
"In January, he will come back.
"We will reassess him and see if he's doing well and if there is going to be space for him to come back into the group.
"He is at a level where the reserves are not pushing him and he wasn't quite ready for the first team.
"We saw it as a good chance to go up there with Paul.
"I have spoken to Paul regularly and he is delighted with Declan.
"I am really pleased with the way it is going for him," added Neilson.
"The thing for me is going out and playing proper men's football.
"The demands on players are there and if they make mistakes people are going to be on their backs.
"It's been a benefit for him and there are a number of other younger ones we are going to put out and do the same.
"We sent Matty Smith up to Cove as well, hopefully to get some goals.
"I expect that team to do really well this season.
"I think it is important that when our lads do come back into the group that there is an opportunity for them and they are not sitting in the stand again.
"The sooner you can get them into first-team football the better, whether that be at United, at League One and Two, or junior football."
Should Glass return in the new year and secure a starting spot for United he will be following a route similar to that taken by Louis Appere, who spent last season in the junior ranks with Broughty Athletic before starring for the Tannadice side in the opening weeks of the new campaign.
Neilson added: "It did work really well for Louis.
"It was great for him and it's a great set up there.
"They played a bounce game here (St Andrews) a couple of weeks ago and they have a decent group."
Meanwhile, Neilson has enjoyed watching Scotland's rugby players train as part of the national team's build-up to the forthcoming World Cup in Japan.
They used the same St Andrews base as the Tangerines last week, allowing the United gaffer to pick up some tips.
Neilson said: "Scotland Rugby were here and we've got Edinburgh on site as well so it's good to see them.
"There is loads of stuff you can pick up.
"I like watching them because they are very professional.
"Me and the staff are going through next Tuesday to Oriam to watch the Scotland lads again.
"It is good here at St Andrews that we can see all these different teams because there's a lot to take from them."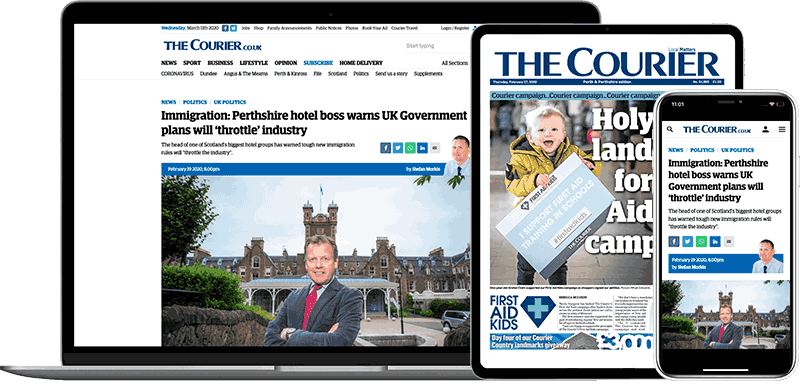 Help support quality local journalism … become a digital subscriber to The Courier
For as little as £5.99 a month you can access all of our content, including Premium articles.
Subscribe