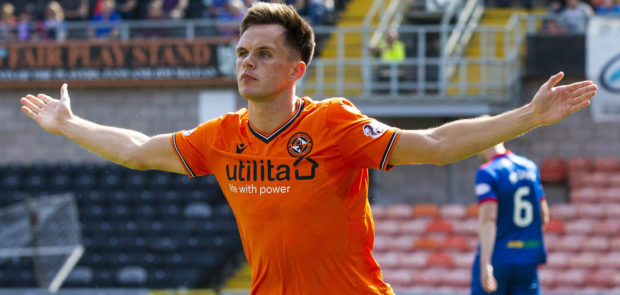 Dundee United striker Lawrence Shankland insists he never felt under any pressure to get off to a flyer.
Shankland has certainly done just that, banging in four goals on the opening day of the Championship season against Inverness then following that up with a crucial counter against Partick Thistle last time out.
It has certainly been a start to savour.
Indeed, the former Ayr United frontman's form is probably the biggest reason why people feel the Tangerines can finally win promotion this term.
He will have the chance to shine again at Dunfermline today against a club where he had a spell on loan while still on Aberdeen's books.
Shankland, though, is adamant that he never felt a heavy burden as United's shiny new signing.
Rather, he has been able to relax and enjoy his football.
He said: "It has been easy enough to settle in here.
"The lads have made me feel really welcome and the goals have come as well.
"I didn't feel any pressure to get off the mark but it's always nice to get goals straight away.
"Getting four at home is a good start, obviously, but scoring so quickly wasn't something I had thought about too much.
"I knew that, with the team I was joining, I would get plenty of chances so I was relaxed.
"Obviously you can't expect to score four in one game very often but it's good to be up and running.
"You can't get carried away because we are only a couple of games in and there is a long, long way to go.
"It's a good start but I need to build on it.
"Last season I had a lot of good players around me at Ayr and that helped, and coming to Dundee United it's the same.
"As a striker you need the service and, with the team we have here, there will be balls coming into the box."
Shankland could have been plying his trade in England but instead chose United, much to some peoples' surprise.
However, he stressed that he was always confident about his choice.
"Coming here just felt like the right move for me at this time in my career," he added.
"There was nothing in particular, I just felt that here I can improve on the aspects of my game that I need to before taking a jump down south.
"What are those aspects? I don't want to say because then everyone will point them out and I know myself what they are.
"Going to England now wouldn't have been too big a jump but I just saw the facilities here and heard the club's ambition so it felt right.
"I think I can stay here and keep improving before thinking about anything else.
"You are always learning and when you come to a new club you work with new people you learn other things too.
"The manager told me things he thinks I can get better at and I improve on.
"I signed here for three years and if I'm here for that amount of time I would be happy."
One thing Shankland wasn't too keen to embrace was talk of a potential Scotland cap.
He wants to walk before he can run.
He said: "It's not for me to say whether I should get a call-up for Scotland.
"If I am doing my job here, banging in goals every week and someone takes notice of that then I'd be delighted.
"You'd always want that chance but it's not in my own hands.
"All you can do as a striker is score goals and hope that gives people something to think about."
United had a hugely impressive 1,100 fans follow them to Partick Thistle on a Friday night last time out and there will be more supporters packed into the away end this afternoon.
The size of the Tangerines' fanbase hasn't come as a shock to Shankland, however.
He said: "I have seen United over the years and they have always had a big support so it wasn't a surprise to see the backing we've had from the fans."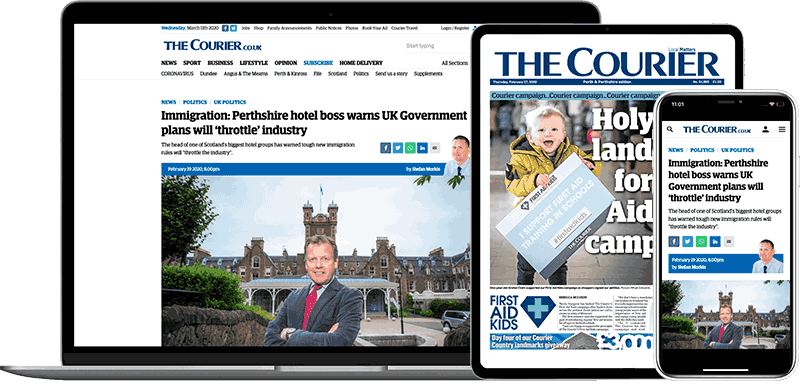 Help support quality local journalism … become a digital subscriber to The Courier
For as little as £5.99 a month you can access all of our content, including Premium articles.
Subscribe