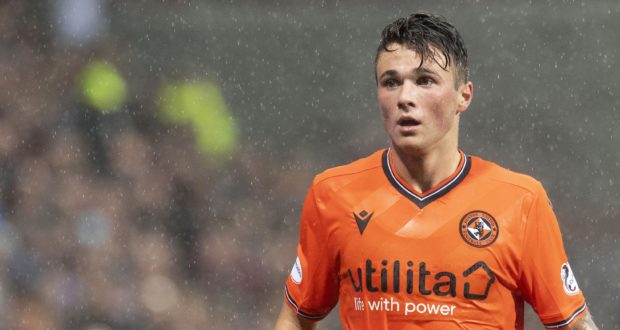 Jamie Robson has signed a new three-year contract with Dundee United.
The left-back has had an outstanding start to the season after Adrian Sporle was recruited in the summer as competition for his position.
The 21-year-old, who has previously attracted the interest of Southampton, has been with United since he was 12 years old.
He recently broke the 100 appearance mark.
Sporting Director Tony Asghar said: "Jamie can be an inspiration for future academy graduates and we are pleased that he has agreed terms to extend his time at the club.
"At different points during his career, he has had times were he has had to work hard to keep his standards to a level which has allowed him to maintain a first team playing role at such a young age.
"This is something that our academy players can look to as an example of hard work, tenacity and continued learning from the coaching staff at the HPC.
"Jamie has the talent to become a top Dundee United player and we look forward to assisting him with that journey."
Courier Sport understands that new deals for other promising young United players could soon be announced.