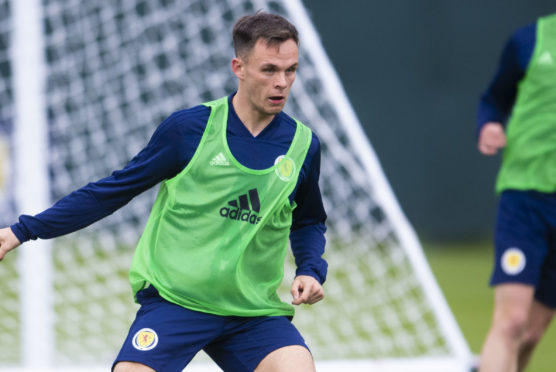 Lawrence Shankland has made a "fantastic" first impression on the Scotland management team.
Coach Steven Reid has confirmed that the Dundee United man's impact in training was instant after his surprise call-up for this week's double-header against Russia and San Marino.
"He's obviously been prolific and started the season really well," said Reid.
"He got the call on form. I don't think there's any question, if you give him opportunities than he can put the ball away. He's here on merit.
"He hit the ground running this morning. He was fantastic. I know it was just the first, light-ish training session, but he was straight in, scoring a few goals and looking confident.
"The manager has told all the boys who have come in due to injuries that this is their chance, go and grasp it with both hands.
"It took me a few games to find my feet when I broke in to the Ireland squad.
"But you have to start somewhere. I tell the guys – just go for it.
"You never know, you get a couple of chances, a few goals, and then all of a sudden you have a player.
"He's there on merit and I think it's refreshing."
Reid believes Shankland's selection sends out an important message.
"His call-up also gives an opportunity for others," he said. "They might look at it and see they have a chance as well.
"We are covering games all over Scotland and England so it might give one or two a bit of a boost.
"If you are delivering then you have a chance."
Having Andy Robertson as a former team-mate starting out in the game can't have been a bad thing for Shankland's career progression, according to Reid.
"Look at Andy's journey," he said.  "It's incredible what he has done these last few years, what he has achieved.
"He has been an inspiration to younger lads in the squad. Players like Lawrence are looking at Andy, seeing the journey he has had in a short space of time. They are thinking that it can be them next."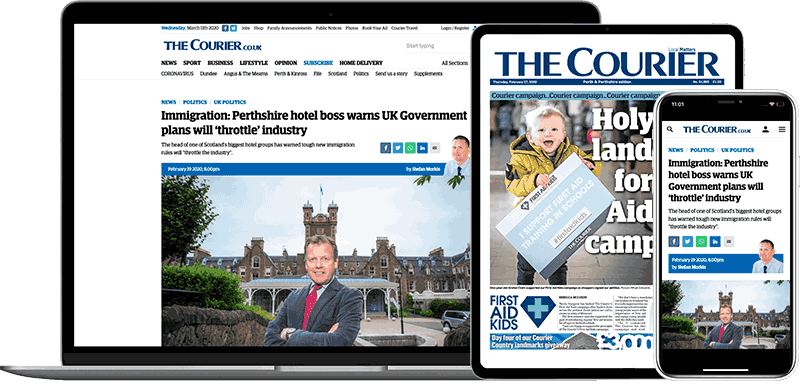 Help support quality local journalism … become a digital subscriber to The Courier
For as little as £5.99 a month you can access all of our content, including Premium articles.
Subscribe