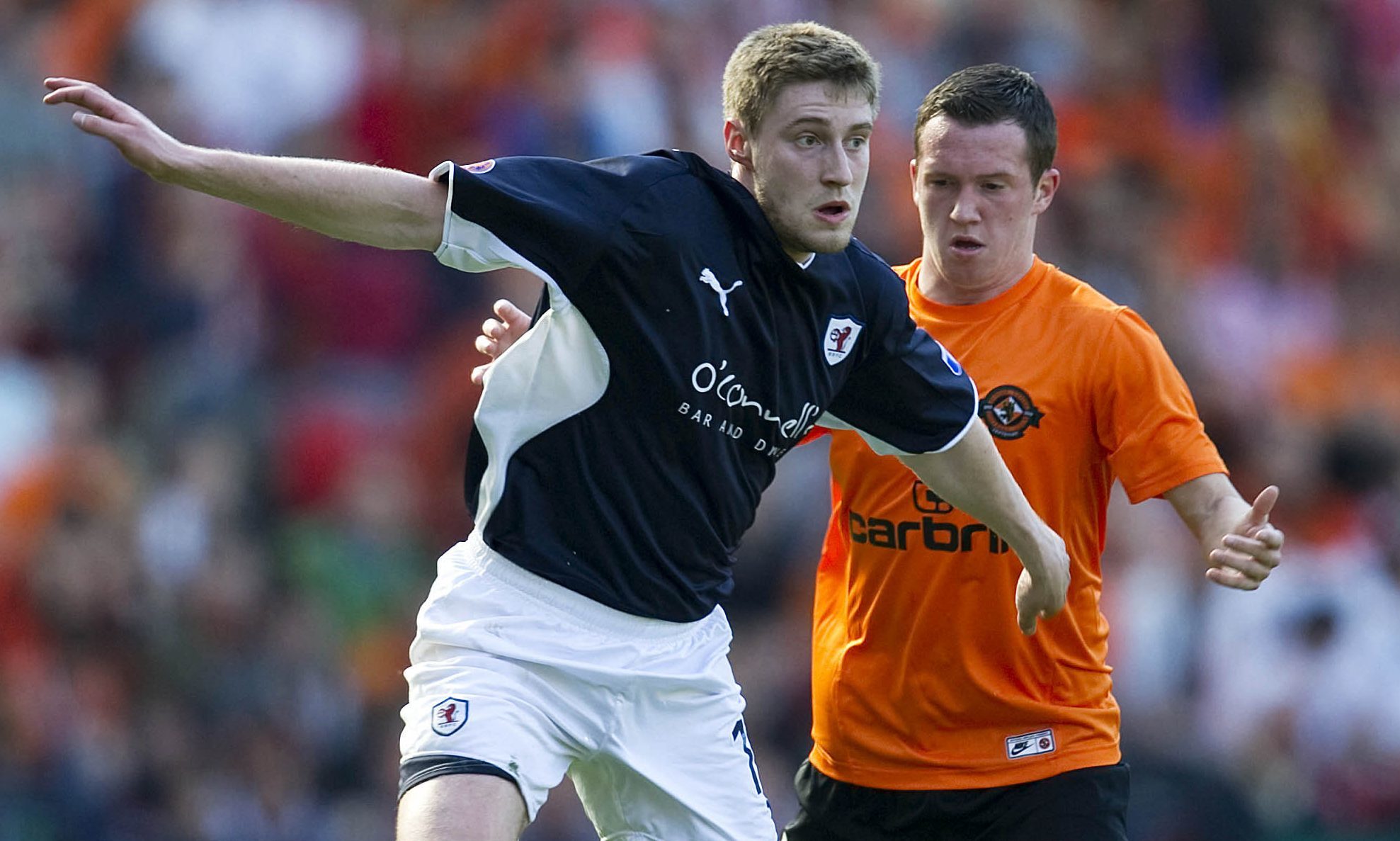 It is a question that has been asked time after time in recent weeks – how can a tiny country like Iceland with a population of around 330,000 qualify and do well in the Euros while Scotland have been left kicking their heels at home?
Well, one man may have the answers – former Raith Rovers player Iain Williamson.
The 28-year-old has spent the last three years in the "land of fire and ice" and is currently out on loan from parent club Vikingur at Akranes.
He knows first-hand that while Iceland may be small in terms of population, they are very big on hard work and dedication in the sporting sphere which is in contrast to what he sometimes experienced when he was playing in this country.
Williamson also insisted there are other factors such as indoor facilities, summer football and a determination to play the game the "right way" that ensure his adopted country punches above its weight with the stunning last-gasp win over Austria on Wednesday taking them through to the last 16 of the Euros and a mouth-watering clash with England today.
The player said: "To be fair, I think Scotland were a bit unlucky not to qualify for the Euros this time round.
"They weren't too far off and the team are playing OK under Gordon Strachan.
"But Iceland managed to negotiate their way through a really difficult group that included Holland, Turkey and the Czech Republic to qualify.
"There are lots of differences between the game in Scotland and up here.
"The structure is different and it is far easier for young players to break into club first teams at an early age.
"There is a lot more pressure on young players in Scotland and it can be a big step up for them but here it is far more accessible for them.
"If they do well then there is a chance that they can secure a move to Scandinavia or Holland as a lot of scouts watch games here.
"The clubs can make a lot of money when the likes of Gylfi Sigurdsson, who is now at Swansea, make moves. Eider Gudjohnsen was at my former club Valur before he made all his big moves.
"There is also a lot less pressure on managers here with teams also looking to play the 'right way'.
"The style of football is completely different to what I was used to in Scotland. Back home, a centre-half had to be a giant but here, you need to be a footballer.
"There is also a cultural difference with everyone here dedicated to doing well.
"Players at semi-pro clubs in Iceland train six days a week. When I tell them that back home, players at part-time clubs only train on a Tuesday and Thursday night, they just laugh and say that's not being dedicated to your sport.
"I seem to remember Gordon Strachan saying that football in Scotland will only change once the culture changes and certainly when I was playing back home I found it difficult to be really dedicated.
"Another important factor here is that they have big indoor stadiums so we can train through the winter.
"That makes a huge difference and then when we play in the summer, the pitches are in great condition – it is so much easier to play good football.
"Football is compromised in Scotland because of the pitches and playing through the winter months obviously doesn't help with that."
Williamson admitted it has been a fantastic experience seeing first-hand the excitement that has enveloped Iceland with their team at the Euros.
He added: "There is a great atmosphere in the country with everyone talking about the tournament.
"We have had a couple of weeks off to coincide with the group games and a couple of our lads have gone over for the matches.
"I believe there are 30,000 Icelandic fans in France which is just incredible considering that is nearly 10% of the population of the island.
"They are truly remarkable numbers and just show how much it means to everyone that Iceland are competing in the tournament.
"I bought an Iceland top for my girlfriend Ingibjorg and I was wanting to get her name put on the back of it but was told in the shop there is a two-week wait, such is the demand.
"The whole country is behind the team and it came to a standstill for the Austria game.
"Thankfully, they managed to beat them and everyone is really looking forward to the England game now."
Edinburgh-born Williamson is a Hibs fan and he is hoping one of his former clubs can come through a Europa League qualifier so he can go to watch his favourites playing in Iceland.
He said: "To be fair, football does seem to be changing in Scotland.
"I am a Hibs fan and they play really attractive football.
"Hibs, of course, have been drawn to play the winner of the Valur v Brondby tie.
"It will be difficult for Valur but it would be great if they could go through to play Hibs in Iceland."
Williamson admitted that he may consider staying permanently in Iceland even if he is still struggling to speak the language fluently – as the guests at a pal's wedding are about to find out.
He said: "I am still really enjoying living and playing in Iceland.
"I was at Valur but last year they switched to Astroturf which I didn't want to play on so I moved to Vikingur.
"I am now out on loan at Akranes.
"I had thought about trying to move back to Scotland but my girlfriend is here and I really like living in Iceland.
"I have settled here but I am still struggling a bit with the language. I am best man at a friend's wedding next week and I am supposed to be giving my speech in Icelandic but I'm not sure how well that will go!"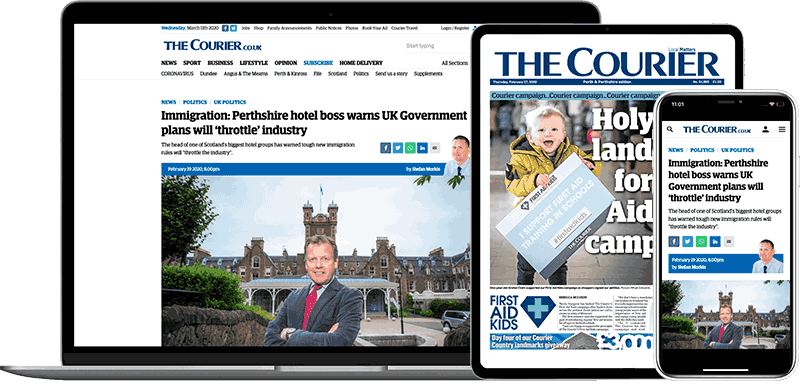 Help support quality local journalism … become a digital subscriber to The Courier
For as little as £5.99 a month you can access all of our content, including Premium articles.
Subscribe