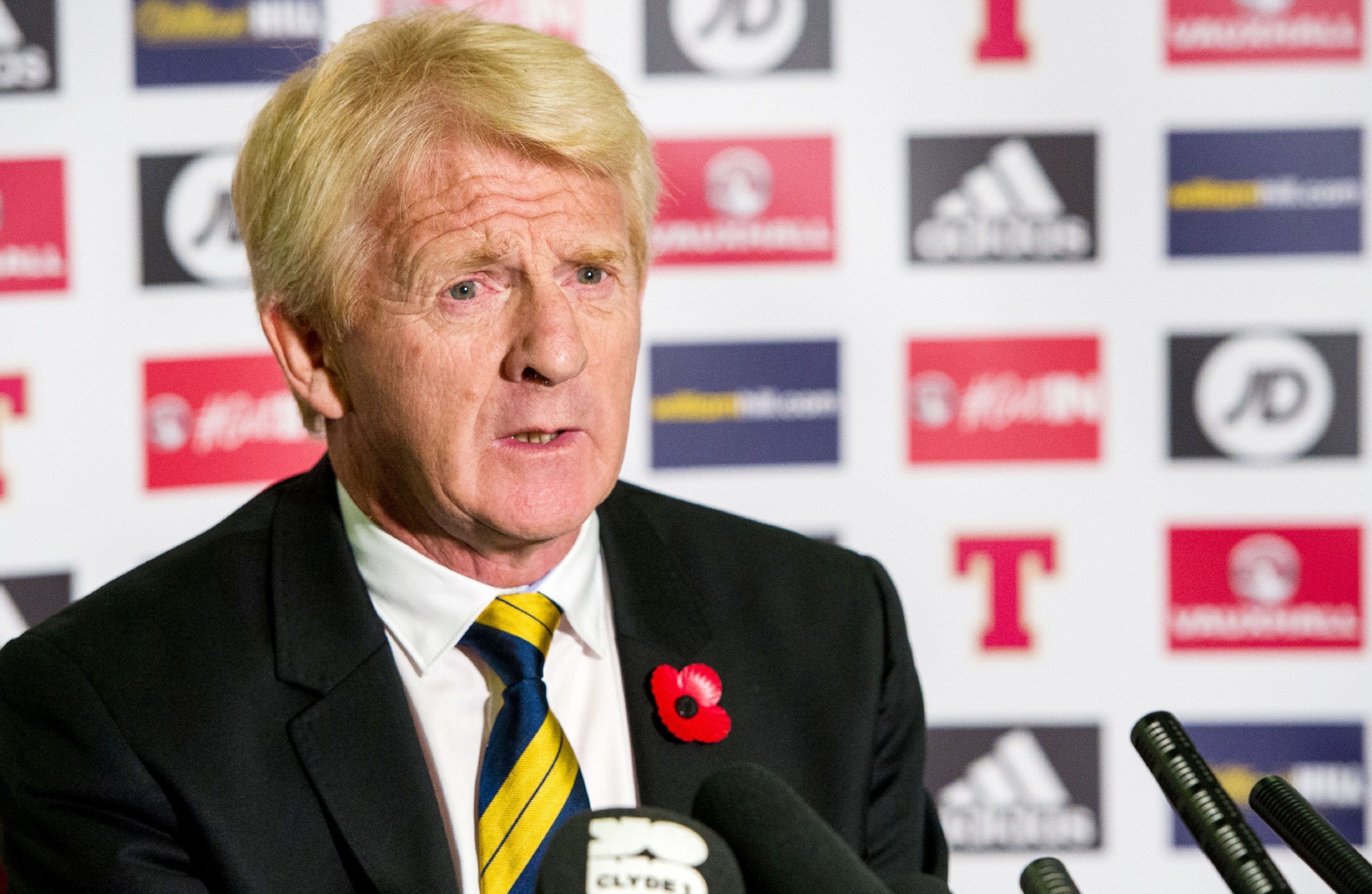 Scotland manager Gordon Strachan doesn't fear the sack but he has hinted that he could quit if or when his team's World Cup dream is over.
Defeat at Wembley when the Scots face England in their Group F qualifier in eight days' time is not something Strachan, any of his players or the Tartan Army will be contemplating during the build-up to the crucial clash against the Auld Enemy.
It would mean, realistically, yet another failure to reach a major finals.
Instead, the talk will be about bouncing back from the draw against Lithuania and loss in Slovakia in the best possible way by beating the English on their own park.
Should it turn out to be a bad night for the Scots, though, then it looks likely that the SFA could be on the lookout for a new national coach.
As he announced his squad at Hampden yesterday for the big game down south a week tomorrow, Strachan was asked some blunt questions about his future, to which he offered some honest answers.
He said: "I'm 59 years old and do you really think I am thinking about my job or where it could go?
"I love what I am doing, I absolutely love it.
"I think it's a wonderful job and I work with wonderful people.
"I can deal with that.
"But what I find it hard to deal with is not being able to help to take everyone – the players, the terrific backroom staff, the people who work here, the supporters and even anybody who has ever bumped into me and said good luck – there (to a finals).
"That's what I'm interested in – that's all I'm interested in.
"If you thought I was thinking about myself over the last couple of weeks then you don't know me.
"It is too big and too great to think about yourself.
"That was the only problem we had after the Slovakia game – how do we get this group to a World Cup finals?
"It wasn't a case of: 'Oh, Gordon people are talking about you.'
"It's not fun but I'm way past that.
"I have absolutely no fear of the future, no fear whatsoever.
"If anybody tried to use that as a stick to hit me with it would be like a Ken Dodd tickling stick, it really would.
"I have no fear whatsoever of not being a manager.
"I do have a fear of not helping people to get where they want to go."