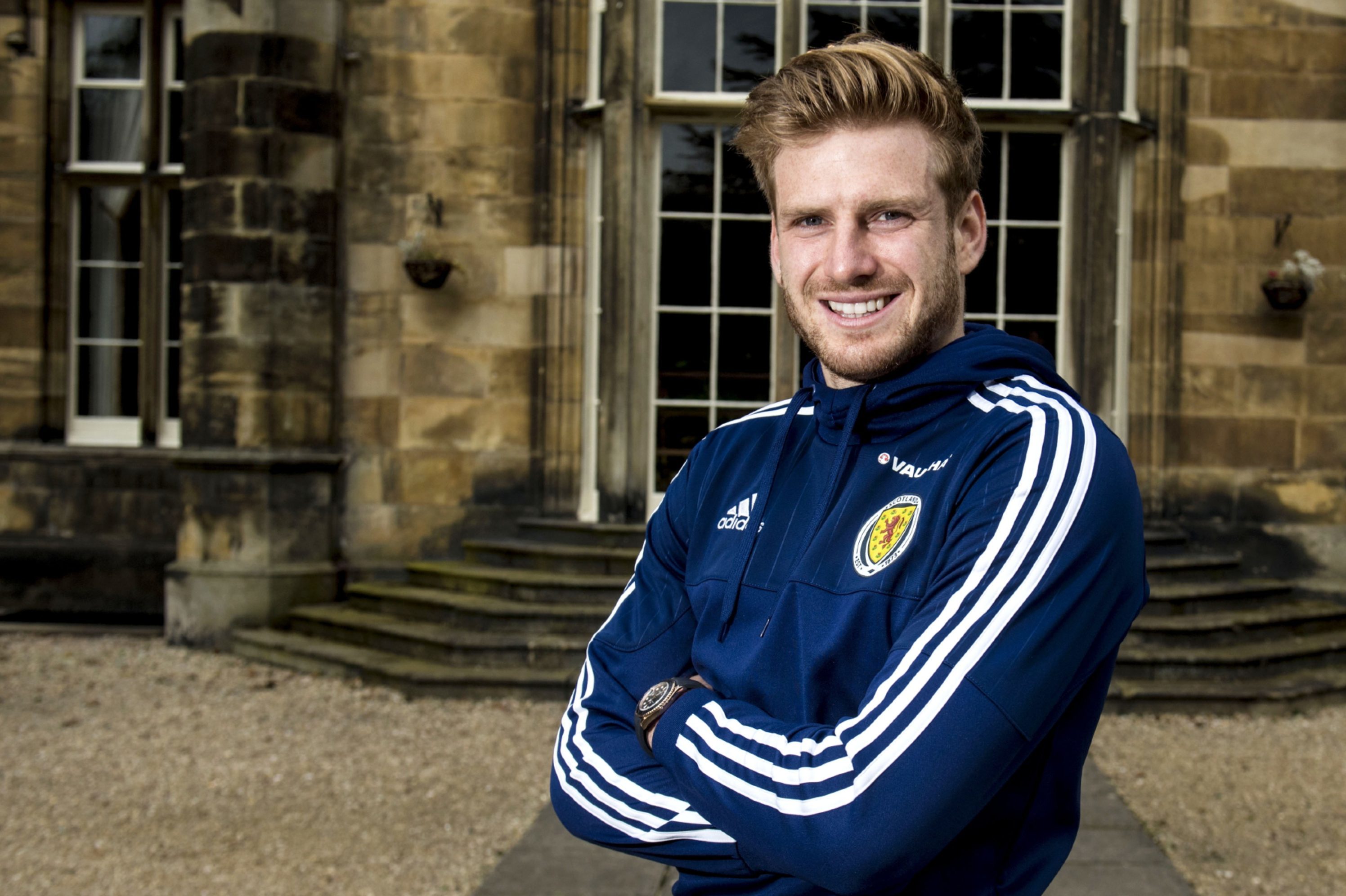 Late developer Stuart Armstrong has declared himself ready to step up to international level and keep Scotland's World Cup dream alive.
The former Dundee United star is hoping to make his debut for his country when the Scots face Slovenia at Hampden in their must-win Group F clash on Sunday.
Defeat is not an option so the pressure will be on Armstrong if the now Celtic midfielder does get the nod from under-fire national boss Gordon Strachan.
However, he is confident he can handle it and complete a journey that began at Aberdeen juvenile team Dyce Boys Club.
While most of his fellow Scotland squad members have been with professional clubs since they were youngsters, Armstrong came into professional football much later than most with his first deal at Tannadice aged 17.
Asked what it would mean to get his first start in dark blue, Armstrong said: "If it happens, it would be a proud moment for my family and for my previous coaches stretching all the way back to Dyce Boys Club, where I started out when I was 13.
"It would be a good day and a proud day for a lot of people.
"I had a lot of good times at Dyce. I was there for five years and had a lot of success at boys' level.
"It is something different that I have experienced from other boys who have been at professional clubs since they were young.
"I think Kieran Tierney joined Celtic when he was one – he's been there forever!
"I came into professional football when I was 17. It was nice not to have that club football element when I was growing up."
Armstrong, now at the grand, old age of 24, spent time with Inverness Caley Thistle before signing for the Tangerines.
He said: "I always wanted to be involved in professional football. It was always a dream and happened later in life.
"I was involved with a few teams when I was about 13. That died down and I moved to Inverness when I was 16 or 17.
"My family moved halfway through the year to Dundee.
"They arranged for me to train with United during the week as it was too much to travel to Inverness.
"At the end of the season, Inverness got relegated and the under-18 set-up was all over the place so my dad spoke to the coach at United and asked if I could have a trial.
"Then United gave me a two-year deal."
Armstrong admits he is excited about the prospect of representing his country for the first time and believes he can cope with the pressure of delivering when it matters in a World Cup qualifier where Scotland require nothing less than all three points.
He said: "When I was younger, I had a few friends who went to the games and I went a few times with them.
"The one game that stands out is probably the France game when he won 1-0 and Gary Caldwell scored from a corner.
"My friend's dad took us down. I can't remember how old I was then but I was quite young.  It was a nice one to go to. I had been before with my dad, who took me and my brother, but that one stands out.
"It has been good joining up with the boys. There are a few familiar faces from before which is always nice.
"I have got the other Celtic boys here and Andy Robertson, whom I played with at United, and I have met a lot of the other players who are in the squad from time to time as well. It takes that all out of the way and I can just focus on football.
"There is always pressure in big games, whether that be club football or international football. It is something that I have become accustomed to over the years.
"Before, when I was slightly more inexperienced and hadn't had that exposure to high pressure games, I would maybe overthink things and dwell on certain aspects of games.
"But now I appreciate that games can't be perfect all of the time. You need to learn from the games and take what you can out of them."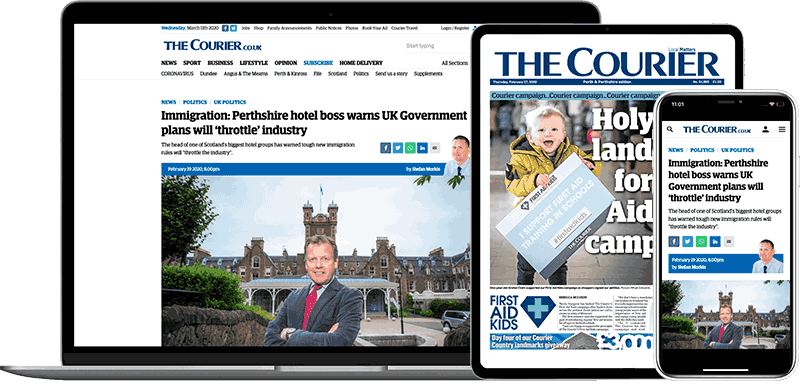 Help support quality local journalism … become a digital subscriber to The Courier
For as little as £5.99 a month you can access all of our content, including Premium articles.
Subscribe