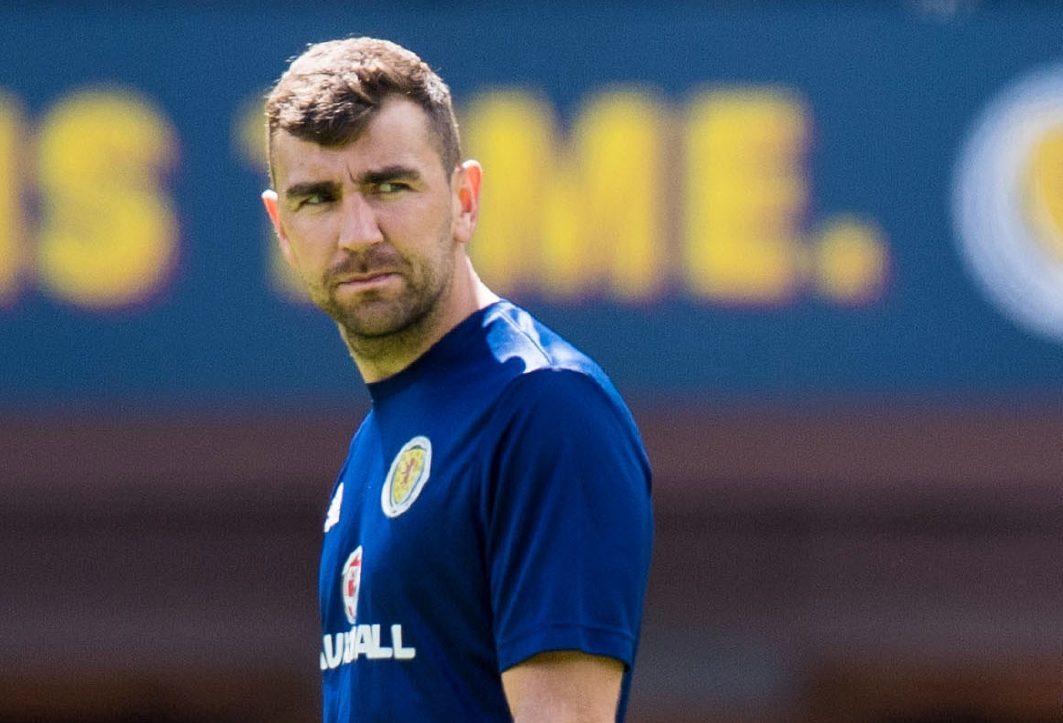 James McArthur was a 12-year-old lad wearing a St Johnstone strip when he first realised how special it is for Scotland to beat England.
Now starring in the Premier League down south with Crystal Palace, the then budding midfielder could only sit on the bus and listen to the radio as Don Hutchison's header gave the Scots their last victory over the Auld Enemy.
The occasion was the second leg of the Euro 2000 play-off between the two great rivals and the date was November 17, 1999.
Wembley was packed and there were millions more watching at home as the Scots got so near and yet so far as they tried but failed to recover from a 2-0 first-leg loss at Hampden four days previously.
McArthur had just finished training with Saints' youth team and was in his seat on the club coach when the match commentary was turned on.
The roar among his fellow youngsters when Hutchison made it 1-0 was the moment when he realised how Scotland players can make the dreams of boys and girls – of all ages and from all corners of the land – come true by helping the country beat England.
And that is exactly what he hopes to do on Saturday when Gareth Southgate's men travel north for the crucial World Cup Group F qualifying clash.
Asked for his memories of the Scots last win over the English all those years ago, McArthur said: "I was playing for St Johnstone as a kid at the time and I was on a bus.
"I had just finished training and the game was on the radio.
"It was my first proper Scotland memory.
"When you think about that, you realise you have a chance here to make one kid like me one day remember a goal like that.
"I saw the goal eventually and it was always going to stick in my head because it was against England.
"That is the chance we all have as players – to stick memories in the heads of young kids coming up.
"As a boy, things like that stay with you.
"See, when you go out onto that pitch to play England, you have the chance to become a hero for Scotland."
McArthur insisted the mood in the Scots camp has been cool and calm this week despite there being so much at stake.
He said: "Everyone is relaxed and looking forward to it.
"We have been enjoying training and working hard.
"When you get tense situations and are under major pressure you can either tighten up or relax and look forward to the occasion.
"It all looks very relaxed as far as we are concerned but you also have people trying to give the manager a decision to make about them playing or being ready to come on in the match.
"I think everyone is expecting them (England) to win but we will be putting pressure on ourselves sin the changing room to go out there, put on a really good performance and get a great result so that we create history."
A major theme for the Scots this week has been building on what was a fine display against Slovenia at home last time out, when Chris Martin's last-gasp winner kept the dream of reaching Russia next summer alive.
McArthur said: "The last performance we had here was brilliant under so much pressure so we have to stay positive and focused.
"A lot of people were saying before the Slovenia game that we were out of the group.
"That was a lot of people looking in from the outside.
"We believed in the changing room that we were not and we were determined to do everything we possibly could to make sure we were still in with a chance of qualifying.
"Getting that goal (Martin's) changes everything.
"Getting a win against England changes everything again."