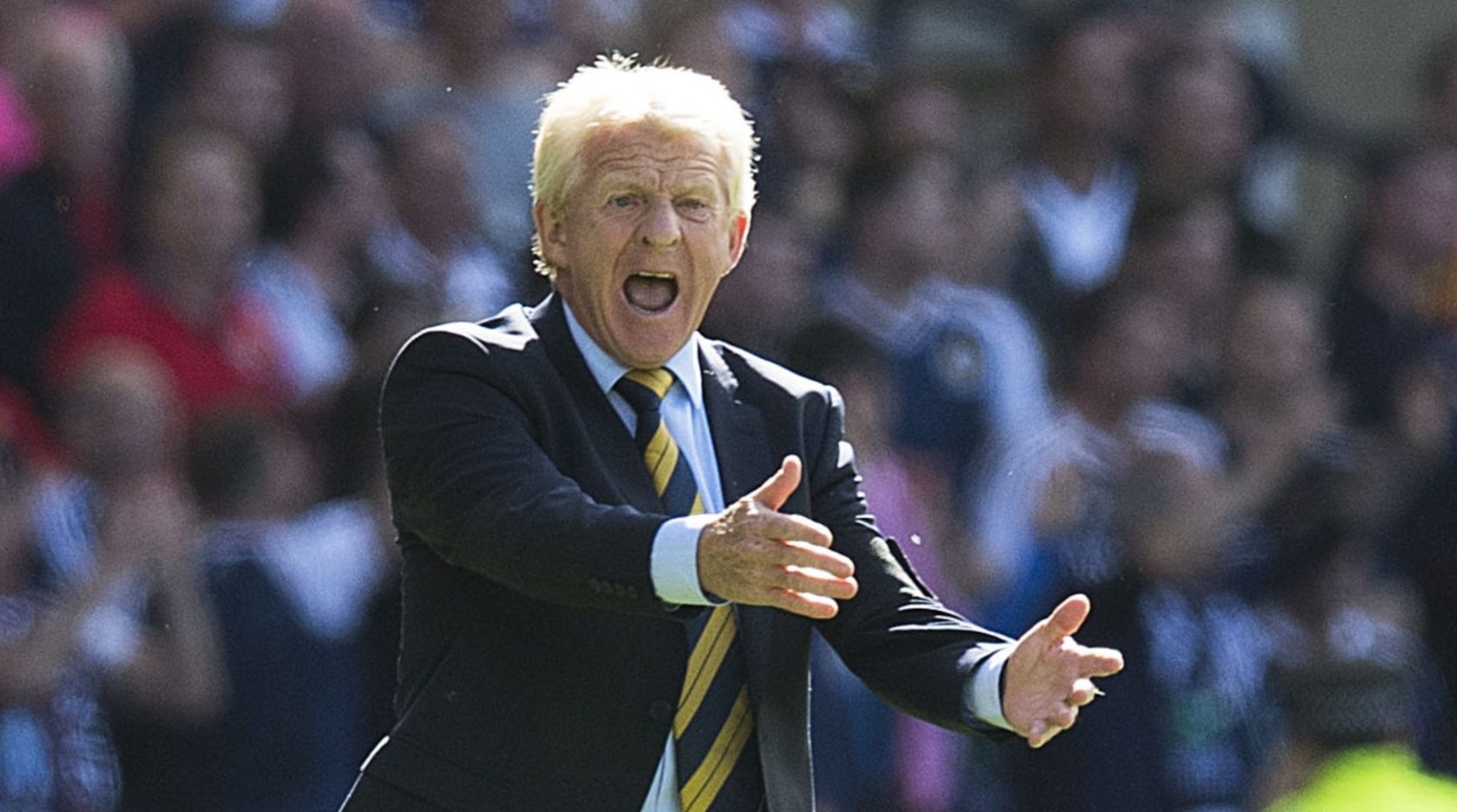 Gordon Strachan is staying on as Scotland manager until further notice following the remarkable match against England.
Two fantastic freekicks from Leigh Griffiths lit up Hampden to put the Scots 2-1 up going into injury-time in the World Cup qualifying Group F clash against the Auld Enemy on Saturday.
However, Scotland being Scotland they had what would have been arguably their greatest victory over the English since they were crowned "unofficial world champions" in 1967 snatched away from them by a Harry Kane strike three minutes into stoppage-time.
The grand finale was a potent mix of joy, ecstasy and then agony.
Strachan, who was a sight to behold on the touchline at all three late goals, hit the highest of highs, went even higher and then dived into despair – all in the space of six or so minutes.
As the dust settled, though, a glance at the group showed the Scots stuck in fourth place on eight points, with just four fixtures remaining.
England top the group on 14, Slovakia are second on 12 and Slovenia are third on 11.
Maximum points are required in the remaining games away to Lithuania on September 1, home to Malta three days later, home to the Slovaks on October 5 and then away to the Slovenians three days after that.
Even then that might not be enough to end the qualification drought.
Nevertheless, Strachan is still up for the fight it seems.
In his own quirky way, he confirmed that he will be back for more when the Scots head to Lithuania in the autumn.
He also had support from Scotland legend Graeme Souness, who claimed he should be offered a new deal on the back of Saturday's display.
Souness said: "There isn't anybody out there that could do a better job than him, it's as simple as that.
"I think we should give him another contract on the back of that performance because that is so encouraging."
When told this, Strachan asked: "Are you just making this up?
"Listen, I am absolutely shattered just now.
"That is probably the most emotional I have been after a game. I can't think about anything to say that might be original."
He also believes Russia is still reachable, declaring: "I wouldn't be here if I didn't think that.
"If I didn't believe it I think it would rub off on the players. The players can sniff that."
Asked if that meant he was looking forward to the Lithuanian match, he said: "I actually get excited when it's time to get together with them.
"I just love working with them.
"What makes me strong is those players and everybody I have met this week.
"People come up to you and say: 'Keep it up, keep it going.'
"That energises you.
"Also, you all know that I do keep a barrier between myself and the media.
"It is nothing against you guys. I can get on and do my job. Then it doesn't affect me. If it affected me then it would affect the players.
"Listen, we will go for the next one.
"I am sure Mr McGhee (his assistant Mark) will say it's a must-win game. I will leave that quote to him."
It was suggested to Strachan that Gareth Southgate's side could help out by winning the remainder of their games against the other sides.
He said: "I hope so.
"That's 35 games (qualifying matches unbeaten) and it is the closest they have been to losing that record."
A comparison was then made between Griffiths' freekicks and the famous one scored by David Beckham against Greece in 2001 at Old Trafford that secured World Cup qualification for England.
Strachan said: "Beckham kept them going, as I remember rightly, because they didn't have much going for them that day.
"For him (Griffiths) to be able to do that when the whole world is watching you after running about is amazing.
"Some people can do it after 20 minutes when they are fresh but for him to dig out these two late on was incredible.
"I actually thought the second one would go in as well, I really did."