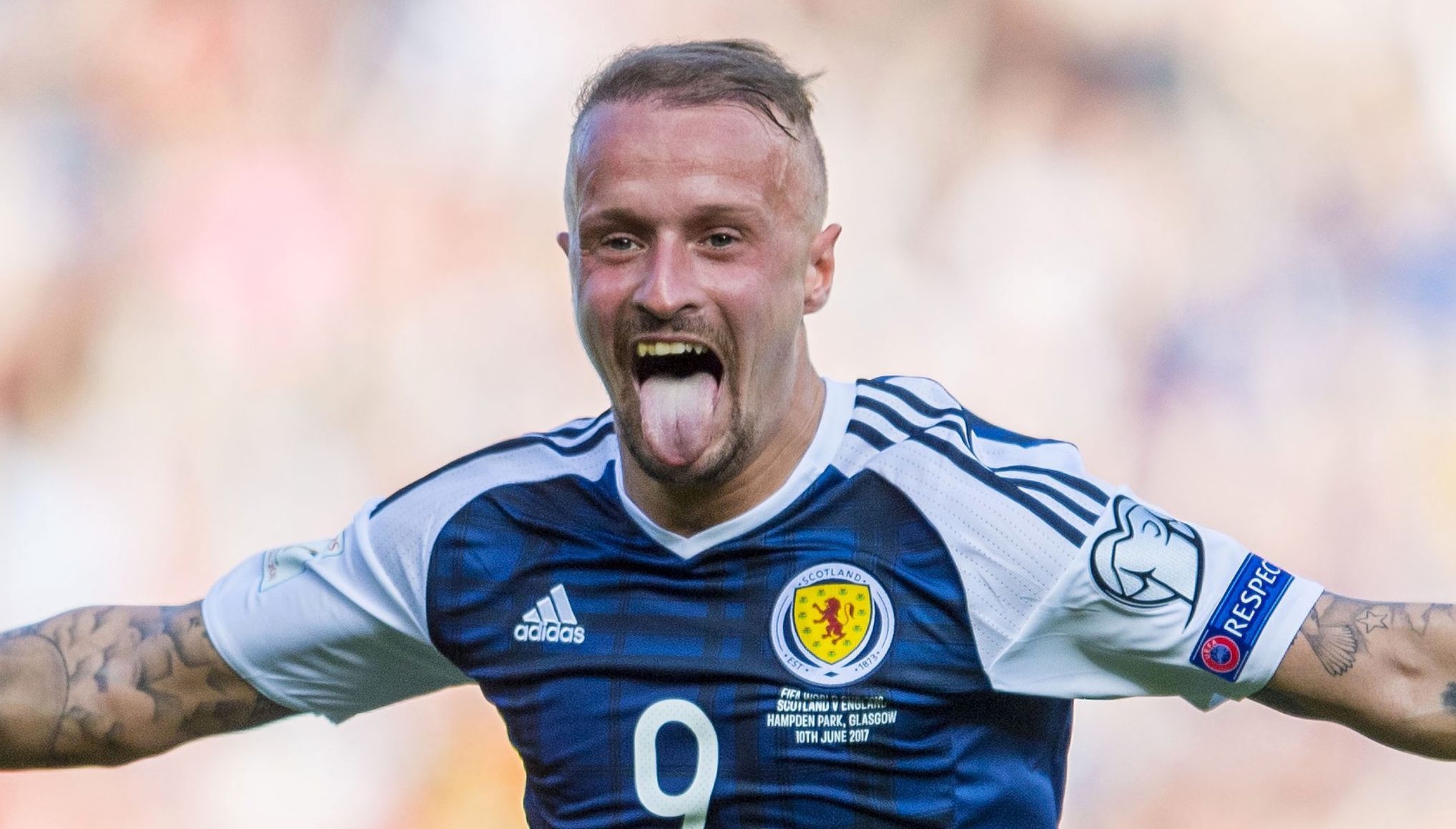 Leigh Griffiths has made a name for himself in international football.
And Scotland team-mate Ikechi Anya believes the Celtic forward will enhance a reputation that has shot through the roof in the Champions League.
Two free-kicks against England made the former Dundee striker the most talked about player in the country at the weekend but Anya knows that the stunning Hampden Park double wasn't a freak occurrence.
"Leigh is a phenomenal player and it says everything about him that he stepped up on that stage, with that pressure on his shoulders, and scored two free kicks like that," said the Derby County man.
"We see it every day in training. He does some incredible things with the ball at times.
"There's a huge difference from doing it in training and doing it at a packed Hampden against England.
"But he was able to come up with the goods when we needed him to and I think a lot of people around the country would have sat up and took notice of him.
"People in England should be taking notice of him, he's been in great form for Celtic and now he's doing it for Scotland too.
"You can see in the last few performances he's put in for Scotland that he's full of confidence and I think you can say that about all the Celtic lads.
"They have had a great league season and you can see they're on a high from the way they're playing."
Anya added: "With Leigh, it's all natural ability.
"Obviously, like everyone, he's had to work hard on his game to get where he is at the moment.
"You can't play for Celtic and for Scotland if you haven't put the work in to get there.
"But when you watch Leigh on the training pitch, he pings balls in from all over the place.
"He doesn't even warm up sometimes, he just steps out and starts smacking them into the top corner!
"Sometimes you're worried he might pull a hamstring or something, but it's all natural ability and he is able to do things off the cuff.
According to Anya, the confidence boost of more than holding his own against two of the best centre-backs England have to offer will take Griffiths to a new level.
He said: "Leigh gave the England defence a lot of hassle throughout the game.
"The likes of Smalling and Cahill knew they were in a game up against him.
"That will do his confidence the world of good as well, especially with Champions League games coming round for him not too far away.
"Playing at that level won't faze him – nothing does."