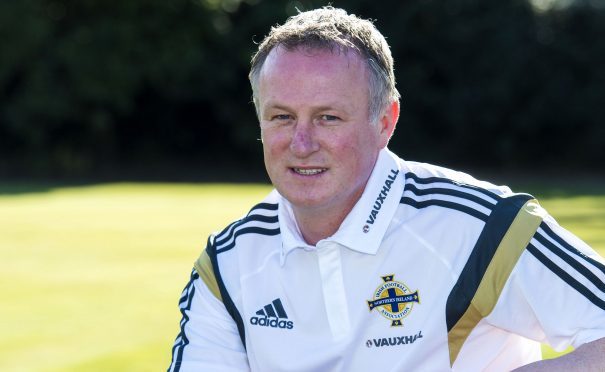 Quite how joint the agreement was in "joint agreement" matters not. This was the correct decision.
You can talk all you want about progress in the second half of the World Cup qualifiers but two campaigns which have failed to produce a play-off place between them, let alone actual participation in a championship finals, is as long an innings as any national manager has any right to expect.
Giving greater weight to the end of a campaign than the start of one is just spin. It's the whole that counts.
Gordon Strachan hasn't been a bad Scotland manager. He's actually been a quite good one, certainly relative to what went before. But he's had his chance and it would have been blind faith to give him a third strike.
The one thing that is absolutely certain now is there is no rush to appoint a successor.
The SFA may need to go head-hunting but there is plenty of time to let CVs arrive at Hampden.
If Northern Ireland fail to find their way through the World Cup play-offs, the possibility of Michael O'Neill taking over from Strachan will become a realistic one.
https://www.thecourier.co.uk/sport/football/524816/who-could-replace-gordon-strachan-as-scotland-boss/
Even if that avenue gets shut down, I suspect that the "let's keep Strachan because there's no-one better out there" brigade will be proven wrong.
The Scotland job is well-paid and will be an attractive one in Europe.
If not O'Neill, who has obvious credentials, I hope that the conclusion of a thorough recruitment process results in an appointment from outside Scotland and the British Isles.
Gordon Strachan: "I wanted to put a smile back on the nation's face again"
For too long Berti Vogts has been held up as the reason to fear foreign. It was the wrong man (though he did take us to a play-off) but not the wrong idea.
There will be a modern day Lars Lagerback, infamously overlooked when George Burley's replacement was being sought, out there who ticks the boxes relevant to international management. It might even be Lars Lagerback.
It's up to the SFA to make sure they are asking the right questions to lead them to the right man.