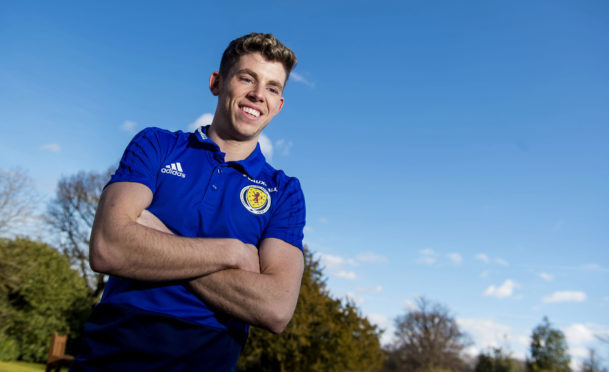 Ryan Christie's club career is far from certain.
But the Aberdeen playmaker is keen to make sure international future becomes a reassuring constant.
Christie is currently on a season-long loan at Pittodrie. Brendan Rodgers has stressed that a permanent deal isn't going to happen but, with just a year left on his Celtic deal, it is by no means guaranteed that he will be playing his domestic football in the green and white hoops either.
The 23-year-old can't predict what will happen next on that front but becoming a fixture in Alex McLeish's Scotland squad is more within his control.
"If I'm playing football week-in, week-out and if I'm still part of the national set-up I'll be absolutely delighted," said Christie of his future plans.
"It's exciting. I was obviously delighted when I heard I was called up. I'm really excited to get going.
"Everyone wants to come here this week and impress the new manager as much as you can and hopefully he takes a liking to you. That's the plan.
"Everyone is in the same boat and it's a nice way to think coming into the camp."
On returning to Celtic, Christie said: "As far as I know, I just need to report to Celtic for pre-season and we will take it from there.
"I'm not really thinking that far ahead right now.
"I know they will be keeping an eye on me week-in, week-out so I need to make sure I'm playing as well as I can.
"Hopefully after the summer when I go back I will have confidence after a full season of games, knowing that I can hopefully go in and fit into that Celtic squad."
Scotland will be on a summer tour of Peru and Mexico and Christie would be delighted to join up even if it means a short close-season.
"It will be a very busy period," he said.
"But to be fair, it's the games you want to play in.
"Obviously the Scottish Cup final sits at the end of the season.
"When you look at it like that, it doesn't really matter what time of the season it is.
"That's the way football is going now. You see the top professionals churning out 60 games a season and they don't complain about it, so I don't feel I should either.
"Pitches are nice and the sun is out so there is less to complain about than there is right now."