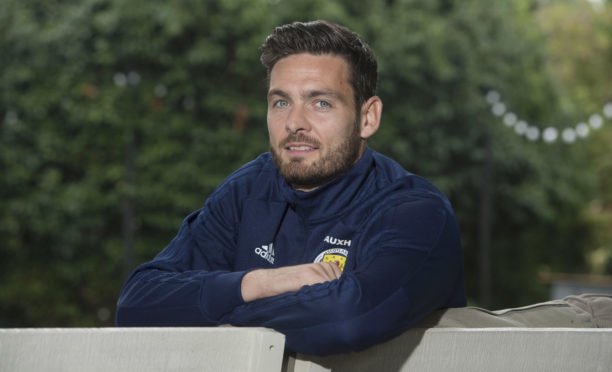 You don't have to possess an encyclopedic knowledge of Scottish football to figure out in which position the national team is blessed with greatest strength in depth.
Left-back wins the gold medal every time.
But goalkeeper would probably take the silver.
As a competing duo, Craig Gordon and Allan McGregor might not be at the same level as Andy Robertson and Kieran Tierney and they are definitely nearer the end of their careers, club and international, than the beginning.
But there is no indication that their powers are on the wane after the pair made excellent starts to their seasons with Celtic and Rangers, and have given national manager Alex McLeish one of his harder selection issues for the Friday and Monday games coming up.
A rivalry that began two decades ago is still as intense as ever.
"We've got quite a young squad now," said Gordon. "It has changed a little bit. But we've got a couple of old-timers still at the very back of it. It's great that we're both still here.
"We came through Edinburgh schoolboys together at 14 and 15, playing against each other – and playing, in fact, in the same team.
"I was playing a year up and would go to sit on the bench for the older schoolboys, while he was starting.
"He's a year older than me. I'll just mention that again now, make sure everybody knows that! It's great that we're both still going strong at this late stage of our careers."
In the recent Glasgow derby the two keepers had totally different job requirements. McGregor's was all about goal-saving interventions, while Gordon's was all about concentration and focus.
"Of course I could admire his performance yesterday," said the ex-Hearts and Sunderland man. "Absolutely.
"He had some good saves in the game. We probably deserved a few more goals, probably should have taken some of the other chances we created, such was the dominance we had in the game.
"But you expect that from him, to pull off those types of save. He kept the score down.
"There is always going to be that comparison drawn by everybody. It's going to be something that's talked about.
"But the two teams play in different ways, there are different attributes needed, it's a different style.
"I have to concentrate on what my manager wants me to do and play the way he wants me to play.
"You just need to deal with what you have to do. It might be one save, it might be five or six.
"That's the way it is. I did expect to be busier but that wasn't the case.
"There will be times this season when Allan won't have a lot to do in games. It just so happened that he had a bit of work before this international break.
"So maybe he will need a rest for the next two games!"
Their careers have run side by side but Gordon and McGregor couldn't be described as two peas in a pod.
"We are different characters," admitted Gordon. "We are different people with different lifestyles.
"But at the same time, we respect each other as goalkeepers. That goes both ways. We have had good careers and we respect what we have achieved in the game.
"There has never been any bad blood or animosity between us at any point.
"We both want to do the best we can for our careers and we have always respected the manager's decision."
Gordon finished the last Scotland qualifying campaign as number one and hasn't done much wrong since but that doesn't mean he is taking his place against Belgium on Friday and Albania on Monday for granted.
"You have to take it one game at a time at international level," he said.
"There is a new manager and you just don't know.
"I have been happy with my form this season. I haven't had a great deal to do but what I have, I have dealt with fine.
"It's about keeping that consistency level up and then it is up to the manager.
"I hope to continue and play as many games as I can and I will work as hard as I can. But we will wait and see when the team is picked.
"There is a long period of time between international games so you never can tell exactly who's going to get a run in the team, who's going to be fit for the next one.
"For me I just concentrate on myself and doing as well as I can and the manager makes a decision and whatever it is I respect it. I hope it's me, I hope I get the chance to go in there and show what I can do all over again.
"You have to keep proving yourself, especially at international level.
"It's a great experience to still be involved at this stage of my career but I want to keep playing games, I don't want to be coming here and not playing. It's up to me. I have to do all I can to make sure I'm in that team."