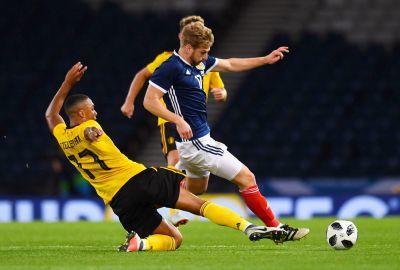 Stuart Armstrong has promised that a "different" Scotland will turn up at Hampden to face Albania.
The Scots have been left reeling by the 4-0 drubbing they got at the hands of classy Belgium in a friendly on Friday night.
The performance was riddled with mistakes and the Belgians dominated the ball.
Armstrong is adamant, however, it will be all right on the night when the Nations League starts back at the national stadium tonight.
The former Dundee United midfielder said: "The fans can expect a different Scotland side.
"It's two completely different games.
"It was a disappointing night on Friday but ultimately it was a friendly and now it's all about Albania.
"This is the one we are looking forward to.
"Hopefully, we can put in a good performance and we can get the win."
Armstrong stressed that the "real" Scotland were unable to show themselves because they couldn't get the ball off Eden Hazard and Co but that they should be the ones dominating possession this evening.
"We have a new style of play," he said.
"Everyone wants to play attractive football and there's always going to be little mistakes.
"There's encouragement in perseverance. It's a young team and we want to play this way.
"The more time we spend together it's obviously going to help us.
"We were obviously a bit more defensive the other night to take into account how good Belgium are.
"I don't think we defended very well though, particularly in the first half, where we didn't close the spaces or managed to break well enough.
"When you give them opportunities, they take them. That was a theme for the night."
The national stadium, of course, only had 20,000 supporters inside it on Friday and a similarly small crowd is expected tonight.
The Southampton man is hoping that the supporters who do turn up will enjoy the style manager Alex McLeish wants to adopt.
He added: "Winning games and playing entertaining football attracts fans.
"That's something we are trying to build.
"We want to develop attractive, attacking football.
"It has to go somewhere as there's no point in passing when the ball doesn't go anywhere.
"The more we build, the more attractive football we will produce and that's what the fans want to see."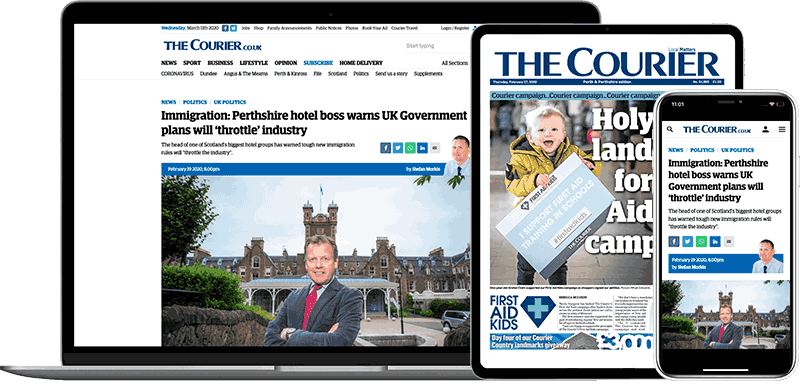 Help support quality local journalism … become a digital subscriber to The Courier
For as little as £5.99 a month you can access all of our content, including Premium articles.
Subscribe