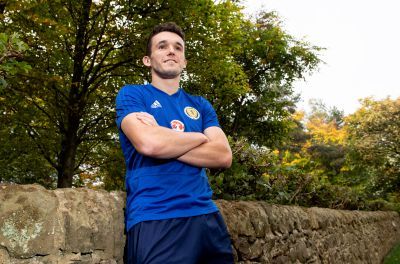 John McGinn has defended the Uefa Nations League, arguing that is gives Scotland a shot at glory again.
European football's new and complicated competition has been criticised by no less an authority than Liverpool boss Jurgen Klopp.
The respected German is upset at losing a number of Reds players to international duty, saying: "The boys unfortunately go away again now and have to play Nations League games, the most senseless competition in the world of football."
However, with the Scots already with a win in the bag against Albania and optimistic about Thursday's trip to Israel in the three-team League C-Group 1, Aston Villa midfielder McGinn disagreed with Klopp's assessment.
He can see a viable route to the European Championships opening up.
McGinn said: "I don't think it's farcical.
"I didn't see the comments but this competition gives us the opportunity to qualify for a major tournament, which we all want to do.
"It gives opportunities for nations like ourselves who maybe haven't been there for a long time.
"We could be four games away from a finals and we've got one win out of one so far.
"We're not getting carried away but this is a good chance for us.
"Israel will be a tough place to go.
"A win would give us a great chance in the group.
"First and foremost our home record has to be spot on but if we can get results away from home it would put us in a strong position."
Scotland coach James McFadden agreed with the former Hibs man.
McFadden said: "It's a great chance to qualify.
"The most important thing is to win the games, top the group and get a play-off spot.
"But that doesn't mean that when the qualifiers come around we just focus on the play-off spot.
"We still have to go into the qualifiers to win the games required and that way we don't need the play-off.
"Hopefully, we can qualify straight away.
"It's a great way for us to build a team and a style of play and be competitive."
McGinn, meanwhile, insists he has seen the error of his ways after gifting Belgium a goal in the recent friendly at Hampden and will be taking no risks against the Israelis in Haifa.
"I almost did it again in the Albania game but I thought I did OK over the two matches," he said.
"It was a case of building and learning from it.
"I managed to make very few mistakes during Gordon Strachan's time but the more play you have the more chance you have of being involved in one.
"It just so happened it was a high profile one and it led to a goal.
"When you get a pass like that it makes me think twice, even at club level.
"I got one at the weekend and I took a touch and just booted it!
"I wasn't going to get caught again. It wasn't a nice feeling that night but it made me even more determined to put in a good performance in the Albania game. Thankfully it went OK.
"It makes you more sympathetic to goalkeepers and defenders, that's for sure. When you make a mistake like that you want the ground to swallow you up.
"You can either collapse go under or puff your chest out and get on with it. That's what I have tried to do."
It has been a hectic time for McGinn at club level, having first scored a wonder goal for Villa against Sheffield Wednesday and then watched on helplessly as boss Steve Bruce – the man who signed him from Hibs – left the Birmingham side.
McGinn said: "The goal went viral but we eventually were beaten and the manager was under pressure.
"It didn't work out the way we wanted. I wish it had been under better circumstances.
"Obviously I was delighted with the goal and to get the messages of support from around the world.
"I don't know about doing it again in training!"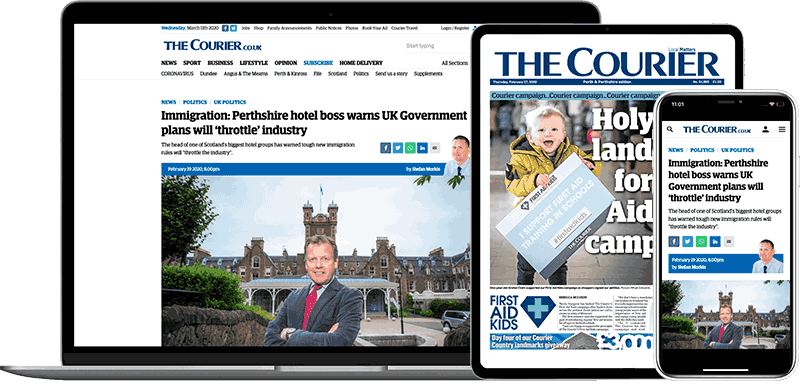 Help support quality local journalism … become a digital subscriber to The Courier
For as little as £5.99 a month you can access all of our content, including Premium articles.
Subscribe