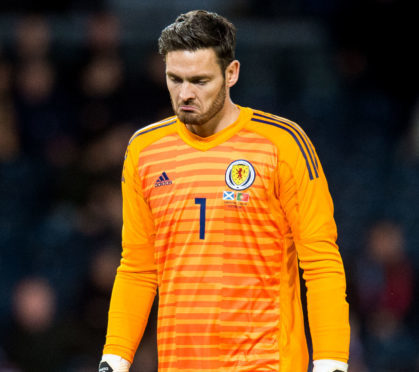 Alex McLeish has had selection issues thrown at him from left, right and centre.
But goalkeeper Craig Gordon won't be giving the Scotland boss another one from the back.
The Celtic man has been overlooked for the country's two Nations League games so far, with Allan McGregor getting the nod.
And that has meant playing in friendlies against two of the highest-ranked footballing nations in the world, with seven goals scored past him.
"Yes – that hasn't been lost on me but that's the situation and those are the games I've been asked to play in," said Gordon, with crucial games against Albania and Israel looming large.
"We lost seven goals in those matches but when you play against the best teams in the world there's every chance that that will happen.
"I thought we restricted Portugal to relatively few chances but when the chances that come their way are as good as those ones were then you know that they're going to take them.
"I want to play in every game but he (McLeish) has his job to do. He's going to pick the team and I'll play whenever I'm asked to and support whoever else is playing when I'm not."
One of the talking points last week was Leigh Griffiths' withdrawal from the squad pre-Israel and Gordon hopes to see his Celtic team-mate back in dark blue next month.
"We want all of our players as fit as possible so that the manager has as many to choose from as possible," he said.
"If we can get Leigh back fit again for those games then he'll definitely provide a goal threat, whether he's playing from the start or coming off the bench because he has goals in him and he's always capable of scoring."
It has become a bigger task than it should have been, but topping their group is still a realistic goal for Scotland.
"There are two games left and, if we win both of them, then we're through to the next stage," said Gordon. "It's as simple as that.
"That's what we have to focus on – we need to lick our wounds from this defeat and then bounce back with two victories."
Part of that bouncing back will be eradicating the cheap concession of goals that has become a worrying trend of late.
"I was disappointed to lose three goals because I didn't think we played too badly," said Gordon.
"We tried to keep the ball and I thought we played out well from the back.
"We set the team out quite well and got the ball into the wide areas and, although we didn't really create anything at the other end until the very last second, we at least put ourselves in positions where we might have done.
"We're obviously unhappy at the way we lost the goals. Other teams aren't having to work hard for them but at least we didn't give the opposition as many opportunities as we did in the previous game.
"However, when you give them up right in the middle of your goal, you're going to be in trouble.
"Their second goal came from a free-kick routine which we knew they'd practised and we knew exactly what we had to do to defend it. We just didn't carry it out properly.
"We were comfortable on the ball and we kept possession quite well so that was pleasing. I felt in control and so did the guys around me.
"We always want to win and it was about trying to put in a good performance and there were a few positives we could take from it. At the same time, we've still lost three soft goals and we didn't do a great deal to stop that happening. We can't deny that."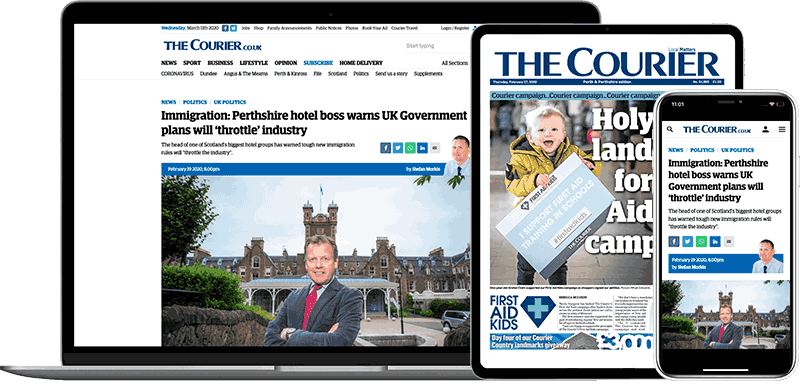 Help support quality local journalism … become a digital subscriber to The Courier
For as little as £5.99 a month you can access all of our content, including Premium articles.
Subscribe