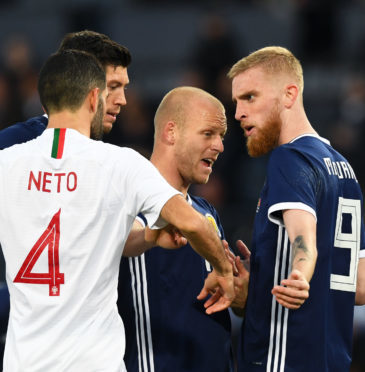 The return of Leigh Griffiths after a brief absence and the return of Steven Fletcher after a much longer one could bolster Alex McLeish's striking options for next month's Nations League group deciders.
But Oli McBurnie believes he and Steven Naismith showed against Portugal that their fledgling partnership has the potential to produce the goals needed to get Scotland through to the next phase of the competition and ease the pressure on manager Alex McLeish.
The Swansea City man felt there were encouraging signs that it's a frontline combination with promise.
"One hundred per cent," said McBurnie. "It was the first time we have ever played together. I think we had only trained together once before the game.
"Obviously it is going to be hard. We don't know each other's games and things like that, but the more we play together the more understanding we will have.
"Whoever the manager chooses, we have more than capable options in there. Naisy scored against Portugal and scored last month as well so he has more than justified his place.
"The gaffer had a lot of options, which is good. If he was scrambling around for options, that's when there would be a problem. Whoever the gaffer chooses will be up for the fight."
McLeish's future as Scotland boss will be shaped by the results against Albania and Israel and McBurnie is determined to make sure the heat is taken off him.
He said: "He is the first manager to call me up and has called me up for every single squad since then.
"For me, I can't thank him enough. I will always be grateful to him for that and, of course, I want to prove him right as well.
"Obviously the boys beat Albania last month and we know in ourselves we didn't really turn up to the game against Israel.
"It's down to us to show that we can do it. There were building blocks there against Portugal that we can improve on and it's down to us to try and do the business."
McBurnie added: "Against Portugal, there were definitely signs of improvement and a little more to build on. But there are still steps we need to take to make the team better and that's what we are going to try and do.
"We came off at half-time against Portugal and felt almost comfortable. We dominated a lot of the ball and had a lot of good possession. They didn't really hurt us too much but the goal just before half-time has kind of killed us a little bit.
"But the feeling in the dressing room is that there is definitely something to build on."
The message from McBurnie to the Tartan Army is a simple one.
"I would just say to stick with us," he said.
He added: "It's obviously frustrating for the supporters when we are not picking up the results that we want. We want to win the games as well. It's not like we want to go into the games and lose them.
"Hopefully, they could see a little bit of improvement in the game against Portugal. Some of the stuff we were playing was almost worlds apart compared with the other night in Israel.
"It's definitely a project and a progression and we need a bit of time. Hopefully next month we will build on this."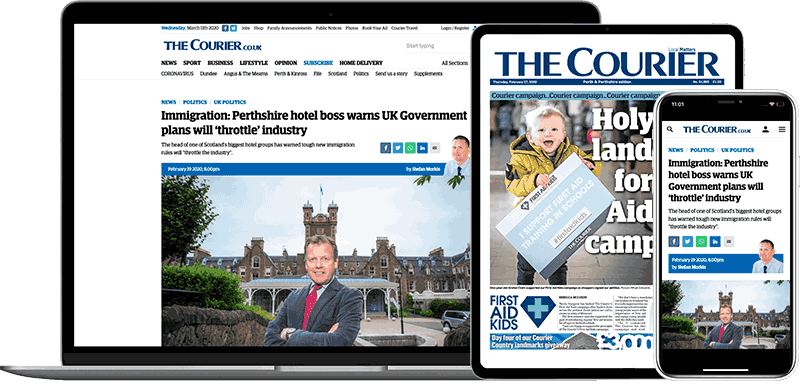 Help support quality local journalism … become a digital subscriber to The Courier
For as little as £5.99 a month you can access all of our content, including Premium articles.
Subscribe