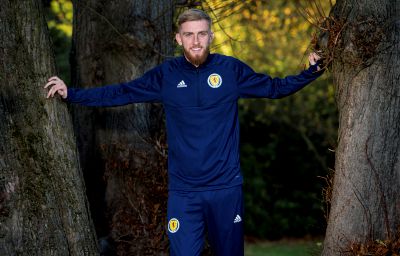 Oli McBurnie is ready to grab his first goal for Scotland and help everyone forget the nation's two top strikers are missing.
The Scots will tackle the Uefa Nations League Group C-1 double-header against Albania in Shkoder on Saturday and Israel at Hampden on Tuesday without injured stars Leigh Griffiths and Steven Naismith.
That is a huge blow but it does open the door to the likes of Swansea striker McBurnie and Steven Fletcher of Sheffield Wednesday.
The 22-year-old Leeds-born frontman certainly feels the time is right to get off the mark for his country.
McBurnie said: "I think it's coming.
"It would be the pinnacle, scoring for your country.
"It's what you dream about when you are a kid growing up.
"Hopefully, it will be soon and I will tell you all how it feels.
"You just want to score goals and if I keep doing the right things it will come.
"As a striker your job is to score and that is whether you get one chance per game or 10.
"It is down to me to work hard and be ready for that opportunity if it comes.
"It is frustrating as a forward sometimes when the ball is just not going into the net.
"I have had spells like that before at club level – it is what it is.
"All of a sudden, though, you get a couple and you are flying.
"I just have to keep positive and be ready for that opportunity when it comes along."
It would mean the world to McBurnie if he could do his bit to help the Scots top their group by claiming two wins against the Albanians and Israelis.
"The boys want to get through to the play-offs and to get there by any means possible," he added.
"Whether it is me or anyone else who scores, we are a team and all we want to do is win these matches.
"As a striker you always want to go out and score as many goals as you can.
"In turn, that helps the team as well.
"These two games will be no different."
The cloud cast by the defeat in Haifa last month has not yet cleared for McBurnie and the rest of the squad.
They will be desperate to make at least some amends for that shocking 2-1 result in the Middle East.
McBurnie said: 'We are not hiding away from that night in Israel.
"It wasn't good enough.
"We could have made it a lot better for ourselves in the group.
"As it turns out, we haven't but we're still in a strong position as our fate is in our own hands.
"We know that if we win these two games then we are through to the play-offs.
"So we're looking forward to putting it right.
"We weren't good enough that night in Israel and the gaffer has made it clear to us and now there's a chance for redemption.
"We will go out there and leave it all on the pitch."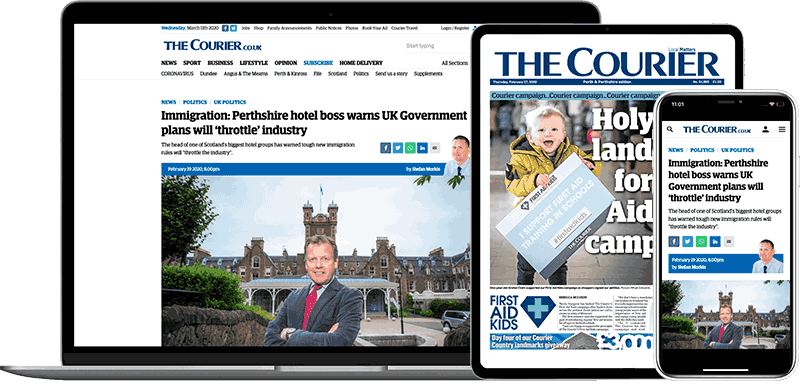 Help support quality local journalism … become a digital subscriber to The Courier
For as little as £5.99 a month you can access all of our content, including Premium articles.
Subscribe