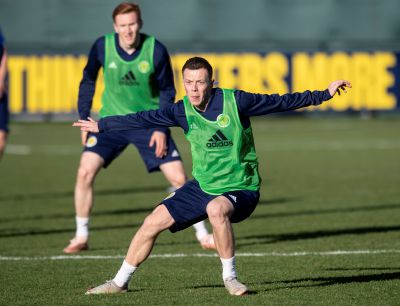 Callum McGregor has revealed how his Scotland snub is driving him on to be the best he can be for his country.
In August of last year, McGregor's name was left off then manager Gordon Strachan's squad for the World Cup qualifiers against Lithuania and Malta.
The Celtic star then suffered a double-whammy when a series of call-offs from the squad still didn't have his phone ringing.
That left his club boss Brendan Rodgers stating publicly that he was "surprised" that his in-form midfielder had been overlooked not just once but twice by Strachan.
The omission came despite McGregor having played over 100 games for the Hoops and starred in the Champions League.
He had to wait until the November 9 friendly against the Netherlands at Pittodrie, by which time Strachan had left his job and Malky Mackay was in as caretaker coach.
Seven caps on, he is now considered a mainstay of Alex McLeish's injury-ravaged side and will be at the heart of things for the Uefa Nations League Group C1 clashes against Albania in Shkoder tomorrow and then Israel back at Hampden on Tuesday.
McGregor said: "You have ups and downs in football and, obviously, just over a year ago that was the case for me.
"I was disappointed because I was desperate to play.
"Football moves so quickly and you have those ups and downs, so you have to keep yourself on a level playing field and make sure you do not get too up or down when things are going well or against you.
"You try to stay at a consistent level and get where you want to be. That's what I've done and kept trying to push myself to be better.
"At the time, I was doing well at club level and scoring goals and sometimes football has a funny way of working in that you can chuck a player in there and he can do something.
"You know when you are doing well and there was a bit of talk about it at the time.
"However, managers have the players they trust and the team were doing well at that point.
"You don't have an argument when that's the case, when the boys are doing well.
"It was just a case of me biding my time.
"I had just sort of burst on to the Celtic scene again at that time, scoring goals and playing well in big games, so to go straight into the internationals might have been a jump too much.
"Now I have over 200 games for Celtic and feel established so I try to kick on and be a part of the Scotland stuff.
"It wasn't to be for me on that occasion but that will drive me on to try and get Scotland success in the future."
With the national squad seemingly losing a man a minute in the build-up to the games against the Albanians and Israelis, McGregor is likely to be a key man for McLeish for these two matches.
He has been playing in a deeper role for Celtic, a la Scott Brown, but is willing to operate anywhere on the pitch as long as he is involved.
McGregor said: "I've played in every game for Scotland recently and it helps that you can play in different positions.
"When boys are injured, you can slot into different positions.
"It helps that I can do that and the fact the manager trusts you in those positions gives you opportunities.
"I've played everywhere.
"When I was younger, I had a season at centre-back, then one at left-back, then I was back in midfield.
"I have also played off the front and off the right.
"I've played every position."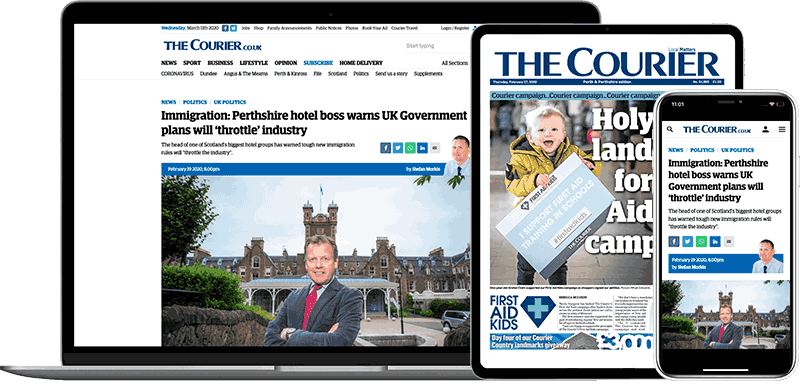 Help support quality local journalism … become a digital subscriber to The Courier
For as little as £5.99 a month you can access all of our content, including Premium articles.
Subscribe