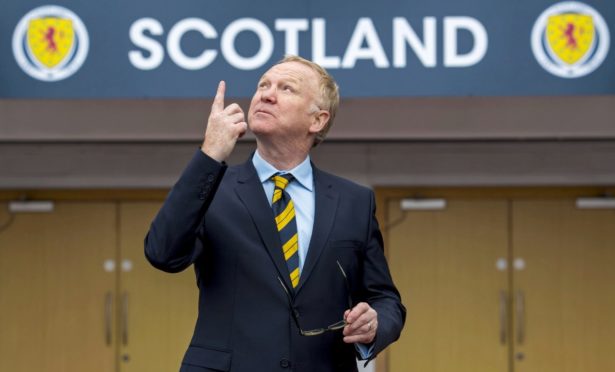 Alex McLeish walked into the room with cup of tea in hand and a smile on his face.
He then proceeded to welcome each journalist individually and there was a 'You've come down from Dundee – that's great' for yours truly.
The venue was Scotland's training base at Oriam near Edinburgh and the occasion was a press conference at the start of the Nations League campaign.
With each hello and handshake, McLeish was confirming his reputation as an amiable big man, someone well liked by those who have worked under or alongside him as a player or with him as a manager.
His open, cheery approach to the country's football media was a welcome change from the I've-somewhere-much-more-interesting-I'd-rather-be style adopted by his always suspicious predecessor Gordon Strachan.
There was goodwill in the air and, more importantly, interesting and honest answers to questions.
Here comes the 'but….'
Most of us there that day who wished 'Big Eck' well had our doubts, if we were being honest. I was one of them.
The shambolic manner in which the SFA handled their pursuit of Michael O'Neill and the nudge-nudge, hint-hint mention of Walter Smith left us all knowing McLeish was maybe not even plan B or C never mind A.
The governing body stood accused of incompetence then and they do so again now.
They should never have left him hanging like that. Even basic respect between an employer and employee should have dictated that this decision wasn't left until a scheduled board meeting. Not in these days of Skype and FaceTime.
Was it too much to ask for a crisis involving their key member of staff to be dealt with swiftly and decisively? I don't think so.
When the final whistle blew in Kazakhstan on that dreadful March 21 day, we all knew it would end this way.
The SFA board members knew, too, but left the axe hanging over McLeish's head for a further four weeks.
We can, of course, give them the benefit of the doubt and suggest that they have spent that time wisely, scouring the world – or even Kilmarnock – for a replacement who will be named within days rather than weeks.
I don't think I'll bother, though.
Instead, I will – for the umpteenth time – stress that it is about time those running our game upped their game.
SFA chief executive Ian Maxwell may have been appointed after McLeish started his second stint with the Scots but he is as culpable as the rest for letting this saga run on and will be at the heart of the next big decision.
Other board members – president Alan McRae, vice-president Rod Petrie, Teflon-coated SPFL chief executive Neil Doncaster, Mike Mulraney, Thomas McKeown and Ana Stewart – should realise they are under real pressure to finally solve the problem that is Scotland.
Collectively, football in this country is fed up with the failure of the national team.
The inability to qualify for finals has been a joke for a while now and it is also a myth to say we don't have any decent players currently available.
Andrew Robertson, Kieran Tierney, Callum McGregor, John Souttar, Scott McTominay, Ryan Fraser, John McGinn, Stuart Armstrong and James Forrest would all be good enough to get into the Northern Ireland side and some would even be picked by Wales.
You will travel far and wide to find a member of the Tartan Army who expects us to get anywhere near England – well, not for a wee while, anyway – but there is absolutely no reason why we should just accept being the worst of the home nations when we have Scots starring for Liverpool and Manchester United.
What the players need, though, is someone to manage them to at least a reasonable level of success.
The usual names will be – and already are being – mentioned but how nice would it be if we were all pleasantly surprised by the following statement: "The SFA is delighted to announce that our number one target, current Kilmarnock manager Steve Clarke, will be the new national coach.
"He has been the outstanding manager in the country and it is obvious that he can improve the performance level of the Scotland team.
"Instead of the usual dithering, we took off our blazers, rolled up our sleeves, found the required cash and, using our professional skills, sold the job to Steve."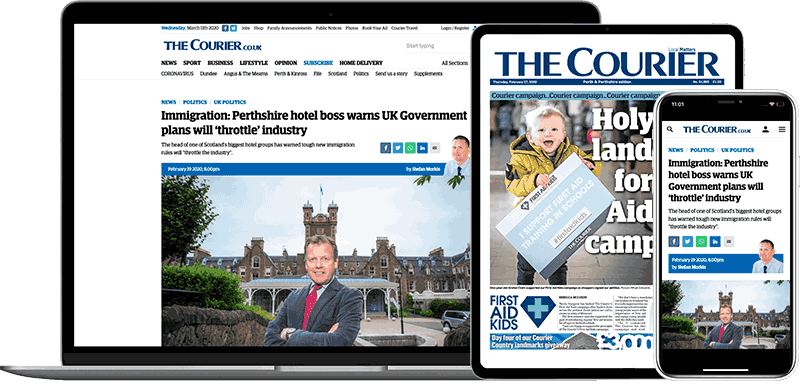 Help support quality local journalism … become a digital subscriber to The Courier
For as little as £5.99 a month you can access all of our content, including Premium articles.
Subscribe