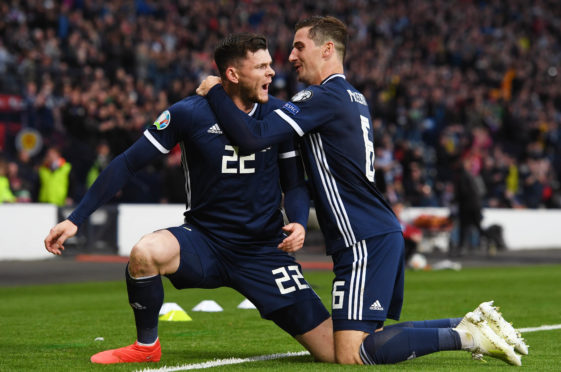 Scotland midfielder Kenny McLean insists it will be a blessing rather than a burden to try to stop £130 million man Eden Hazard.
The Scots will run out tonight at the King Baudouin Stadium in Brussels with the aim of stopping the wee Belgian wizard from weaving his magic in their Euro 2020 qualifying Group I clash.
Real Madrid have already been spellbound enough to agree to pay Chelsea that massive fee for the 28-year-old playmaker, who is the star of the world's number one ranked international side.
Hazard's summer switch to Spain, though, will be put on hold while he tries to help his country beat the Scots.
However, McLean isn't daunted by the prospect of taking on such a brilliant talent.
Indeed, he insists it is something he will "relish" along with the rest of Steve Clarke's team.
McLean said: "Our players will be really looking forward to it even though we know that guys like Hazard will be tough to stop.
"For 90 minutes you need to leave everything out there on the pitch.
"I think we need to show more against them than we did in beating Cyprus on Saturday.
"They are littered with world-class players throughout their team.
"It is going to be a tough game, we know that, but we will be well drilled and show our compactness when we don't have the ball.
"We also have players at the top end of the pitch who can hurt any team – no doubt about that.
"We know how difficult it is going to be in Brussels and we are going to have to be tough to beat.
"When you look at the players they have, they are world class. And it's not only about Hazard.
"They are right at the top of the tree in terms of quality but we have quality, too, and we will make ourselves tough to beat.
"We will all know what our job is and what we have to do.
"We want to put ourselves up against the best as Scotland players. That is why we are here.
"We are in a privileged position in that we can represent our country and get these opportunities to play against the very best in the game.
"You need to relish that chance and enjoy it. I'm sure we will all do that."
McLean feels the Scots can play without pressure tonight, unlike that nerve-shredding, must-win match against the Cypriots at Hampden when it took a last-gasp goal from substitute Oli Burke to secure the three points with a 2-1 victory.
McLean added: "The pressure was all on us on Saturday because we knew we had to win the game.
"The expectation was there from the fans, ourselves and the management.
"The pressure was on but we delivered and hopefully now the pressure will be on Belgium and we can go there and get a positive result."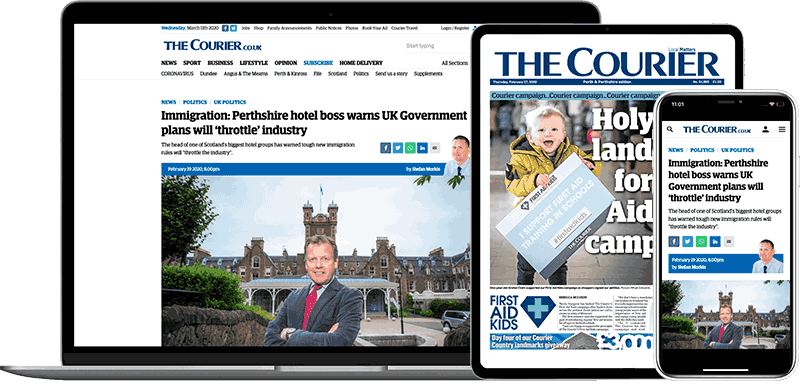 Help support quality local journalism … become a digital subscriber to The Courier
For as little as £5.99 a month you can access all of our content, including Premium articles.
Subscribe