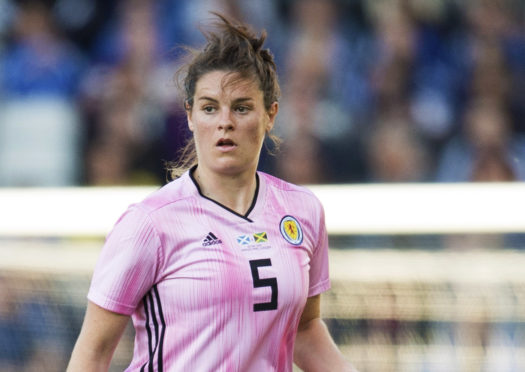 Jen Beattie has vowed to qualify for the next World Cup finals despite the pain she suffered in Paris.
The Scotland defender would have been looking forward to the knockout stages were it not for the combination of a total collapse by her side and some VAR-induced agony.
The Scots were leading 3-0 going into the last quarter-of-an-hour of their final Group D game against Argentina at the Parc des Princes on Wednesday night.
They looked to be bang on course to qualify for the next phase of their first World Cup only to see their dream crumble in the French capital.
They watched in disbelief as Scotland goalkeeper Lee Alexander was made to face a last-gasp, controversial penalty, which was scored at the second time of asking to knock them out.
Beattie, who scored the Scots' second goal early in the second half, declared that they now have unfinished business.
She said: "I am so proud of all the girls for the way we have carried ourselves during the tournament.
"I am also proud of the way we performed in every match.
"OK, this is our first experience of being at the World Cup but, hopefully, we have proved that we deserved to be there.
"We are determined to be back involved in four years' time.
"I hope we get another go at it. It has been such an incredible journey and I am sure this team will continue to improve and develop.
"We can earn our spot in World Cups to come."
The future is, hopefully, bright for Shelley Kerr' side but the present is still very dark indeed.
Beattie admitted: "To say we were all totally gutted is an understatement.
"To see a 3-0 advantage slip away is absolutely devastating.
"We needed to control that last 15 minutes but we didn't.
"I was on such a high after scoring but then came the low of the retaken penalty.
"You do get highs and lows in sport but that was something else.
"Games like that one, you need to keep control and be smart. You must manage it but maybe we just lacked a little bit of experience.
"This will take a very long time to get over.
"We all feel pretty hard done by and it really hurts.
"Being honest, we had one foot in the next round.
"To see that slip away is very tough."
As for the VAR interventions that saw the late penalty awarded, missed and then retaken, Beattie added: "It was so tough to accept.
"I am all for VAR if it makes the decisions accurate, makes football fair and improves the women's game.
"But they were difficult decisions for us to accept.
"The referee had a lot going on in her ear and a few of the girls were talking about how little time was added on.
"From my point of view, she had blown the final whistle and that was that.
"I don't think I have ever been part of a game that ended like that. It was definitely a new experience for me with VAR in that sense.
"It was chaotic but we can only learn from it."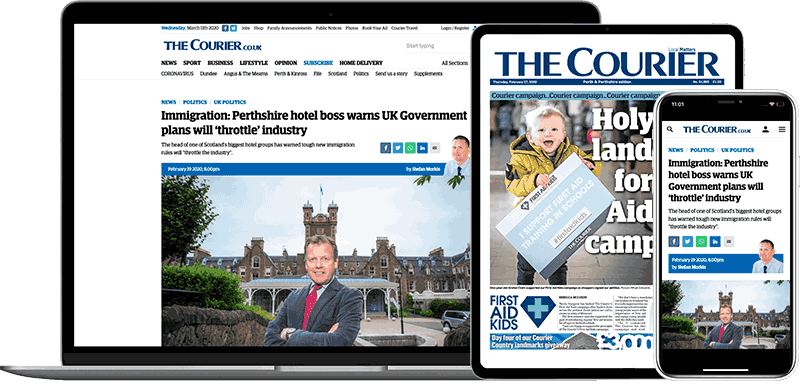 Help support quality local journalism … become a digital subscriber to The Courier
For as little as £5.99 a month you can access all of our content, including Premium articles.
Subscribe