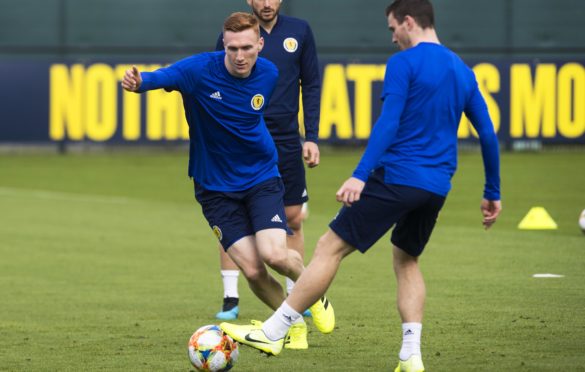 David Bates has thanked Scotland boss Steve Clarke for giving him a reassuring phone call.
The central defender had suffered months of injury hell at Hamburg and was concerned that he might be overlooked by Clarke when the former Kilmarnock gaffer took over as national coach.
Now on loan at English Championship side Sheffield Wednesday, Bates was a late replacement to the squad for the forthcoming double-header against Russia and Belgium.
With options at the back limited due to injury, Bates may have a big role to play for his country over the next few days.
If he does, he will be grateful to Clarke for putting his mind at rest when he had to miss the June fixtures against Cyprus and Belgium.
Bates said: "I was disappointed with the injury and knew I would miss Scotland's summer camp.
"Being the gaffer's first one and the first set of games it was disappointing.
"However, he called me and said that I shouldn't be too down as that's football.
"It was good because when you get an injury your head can be a bit all over the place.
"To get a call like that settles you and makes you want to work hard to get back into the team.
"I didn't know he was going to phone me so it was a good call to get.
"It shows the type of character he is and a good example of man-management.
"For him to phone me and say that settled me in my head and made me work harder to eat fit again."